HTC One 2014 tops Basemark OS II and X benchmarks, now listed as the best gaming phone
29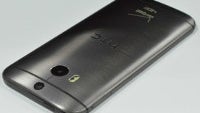 Some 24 hours are what stand between us and the official HTC event that will see the
One 2014
unveiled, but Rightware, the company behind a number of popular benchmarking suites, has already awarded the company's premier product the king of gaming. At least according to its own scoring algorithms.
With the rather abstract figure of 26328 points in Basemark X, the HTC One 2014 has just dethroned the previous gaming champ -- the
Nokia Lumia 1520
-- and still commands a sizable lead on the
Samsung Galaxy S5
. Based on the Unity game engine, Basemark X attempts to simulate a real-world environment which is then used to benchmark different devices.
The new One scored as splendidly on the Basemark OS IIwhich is a sort of an all-in-one benchmarking suite, attempting to gauge the overall performance of a device. Somewhat alike to what AnTuTu does, Basemark OS II rates overall system performance, along with memory, web, and graphics. With a score of 1071, the One 2014 got the #1 spot, and now sits within an inch of the previous record-holder, the
Asus PadFone Infinity 2
. As for browsing, the upcoming flagship ranked 7th.
Of course, synthetic benchmarks are only part of the story, but this sure is a good start for the new One.