Sony's promo videos for the new Xperia 1 paint it as an entertainment viewing beast
2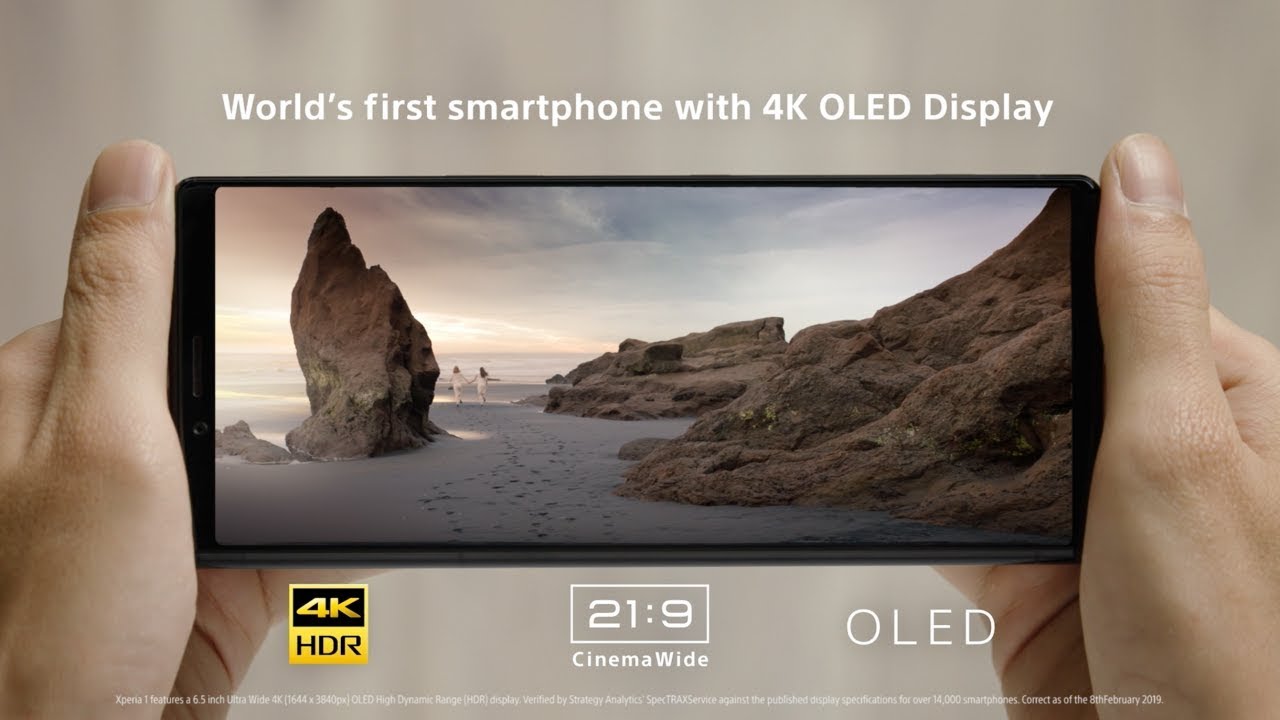 Earlier today, Sony introduced its revamped line of Xperia handsets, including the top-of-the-line
Xperia 1
and the mid-range
Xperia 10
and
Xperia 10 Plus
. All three phones carry a 21:9 aspect ratio, offering displays that are tall and thin. It is a new look for Sony, and with the name Xperia 1 for the flagship, it is clear that Sony is trying to show that it is starting from scratch.
Sony has released a number of videos showing off the Xperia 1. They focus on the large 6.5-inch 1644 x 3840 OLED panel, and the new aspect ratio, of course. The Xperia 1 is the first smartphone ever to offer a 4K OLED display. There is a triple camera setup on back; besides the primary camera, there is one that snaps ultra wide-angle photos and another that features a telephoto lens. The phone records 4K HDR videos in 21:9, resulting in a more cinematic experience for those viewing content on the device.
Viewing these videos, it is clear that Sony wants to promote the Sony Xperia 1 as an entertainment device first. Besides the screen, the handset is equipped with a "multi-dimensional" Dolby Atmos sound system. The phone will be available toward the end of Spring, although pricing wasn't announced.
Recommended Stories