Sony Xperia Z1 size comparison: larger than your average Android flagship
51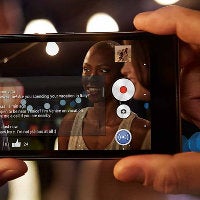 The
Sony Xperia Z1 is here
with all the perks we've heard - a 5-inch Triluminous display, a 20-megapixel camera with a huge 1/
2.3
inch sensor, snap on lenses and the latest hardware.
But how big is it? Can you hold it comfortably? And how fit is it for single-handed operation? The Xperia Z1 does not have those super slim bezels like the new LG G2, but its screen is also smaller at 5 inches.
There is only one way to tell how comfortable it is and that's our neat size comparison tool. We put it aside the hottest device it'd rival - the LG G2, the Samsung Galaxy S4 and the HTC One. You can also see how it fares against its Sony counterparts and the Apple iPhone 5.
Don't forget that you can also switch to side view to see which is the slimmest device. Take a look.