Sony Pictures and Rovio combine to present the Angry Birds Movie, coming July 2016
10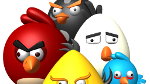 They have conquered the mobile video game market. They have been seen on television and have their own show. And thanks to the magic of marketing, their image can be seen on everything from hats to balloons. And now they have finally snagged a deal for a theatrical release of their
first wide screen motion picture
. No,
we're not talking about the Barista and his pals
from those
Samsung Galaxy S II
ads. We happen to be discussing the Angry Birds.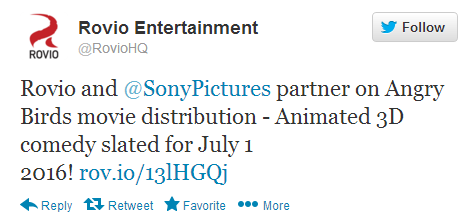 The Angry Birds are coming to the silver screen
Has there ever been such an amazing media success story? From their modest beginning as mobile video game stars, the Angry Birds have become global celebrities know the world over. Angry Birds and Bad Piggies games have been downloaded over 1.7 billion times. Rovio and Sony Pictures are teaming up to present the
Angry Birds Movie
which will in theaters on July 1st, 2016. The movie will be in 3D and John Cohen, who produced
Despicable Me
, will be producing the film with David Maisel. Rovio confirmed the information in a tweet sent on Wednesday.
We have no idea yet who is writing the film or who will be behind the camera, but does it really matter? Let's face it, we aren't expecting Academy Award material here. Sony was the partner chosen by Rovio after a number of major studios battled for the rights to make an Angry Birds flick.
"Sony impressed us with their great attitude, determination, and professionalism. They convinced us that we have found the right partners and team to help us market and distribute our first motion picture." Mikael Hed, CEO, Rovio
source:
Rovio
via
TUAW