Samsung makes fun of Apple fans in new ad
93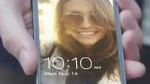 A new 60 second ad from
Samsung
makes fun of Apple iPhone users and lands verbal punches with a dialogue that is sharp and witty. The ad shows a large number of people in line, apparently waiting to purchase the Apple iPhone 4S. When a couple of people leave the line, someone asks why would they leave when they are only 9 hours away from buying the new phone. Another person on line is using the browser on his phone and says that "
the bloggers say the battery life is sketchy
" which is
a shot at the current battery problems that Apple is having
with the iPhone 4S.
The best line is a shot at the fact that
Apple barely made any changes to the appearance of the Apple iPhone 4S
when compared to the prior model. "If it looks the same, how will people know I upgraded?" asks a concerned person.
All of a sudden, there is a ruckus as a few people walk by the line with Samsung branded handsets, including the
Samsung Galaxy S II
. The Android models capture the attention of those on line. A quick comparison shows the bigger screen on the Samsung model when compared to the Apple iPhone 4S. Soon, word is spreading throughout the line about this wonderful phone that has captured everyone's attention. "It's a Samsung!". "I could never get a Samsung," says one slacker-looking Apple user, "I'm too creative." "Dude, you're a barista," is the response from his neighbor. Even the tag line takes a shot at Apple, "The Next Big Thing is already here." Apple fans who are good sports might find themselves emitting a chuckle or two while watching this video.
source:
YouTube
via
TmoNews
Recommended Stories