Snapchat parent Snap valued at $24 billion after IPO
2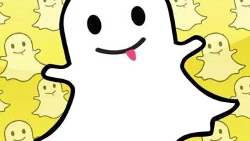 Back in June 2013, Snapchat raised $60 million in financing
with the company valued at $800 million
. A few months later,
Snapchat turned down $3 billion for the company
. That must have been hard to do, but it was definitely the right thing. Here it is, nearly four years later, and Snapchat's parent company has just gone public at a valuation of $24 billion. All of those venture capitalists that invested in the early funding rounds have made a fortune, at least on paper.
Snap's IPO was priced at $17 after the market closed on Wednesday. Snap becomes the largest tech IPO since Facebook went public five years ago. There are signs of demand for the offering. The IPO was priced $1 more than anticipated. Despite the higher than expected pricing, the company lost $500 million last year as it tries to grab a foothold with its advertising. Earlier this month, we told you that Snap is working on a way to use the Snapchat AR Lenses feature for ads. The filters, which turn you into a puppy dog, a motorcycle cop or an alien, are being tested for ads. A smart version of the filters will
allow any backdrop to turn into an animated billboard for a specific product
.
Getting the IPO priced is only half the battle. Now, investors will wait with baited breath to see where the shares open Thursday morning. Trading on the NYSE under the symbol SNAP, the multiplier effect has already made millionaires and multi-millionaires of those who got into the stock early. And if the IPO hits a home run, we could see other private tech giants turn to Wall Street. The most eagerly awaited is Uber, which is the largest private company in the world with a valuation above $50 billion. Airbnb, with a valuation above $25 billion, is also a prime candidate to go public.
source:
NYTimes