Snap buys Israeli AR firm Cimagine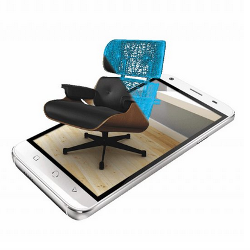 With Snapchat parent Snap hurtling toward an IPO expected to take place in the first quarter of 2017, the company has apparently bolstered its AR capabilities. A report published in the
Times of Israel
cites website Calcalist as saying that Snap has purchased Israeli AR firm Cimagine for a price in the range of $30 million to $40 million.
The purchased company currently has 20 employees, and that head count will rise after the deal closes. One of the things that Cimagine offers is the ability to virtually move furniture around a room to see the best location for it. Because it is done using AR, no one is really lifting anything, which should reduce the number of hernia operations globally.
Cimagine can also take Snapchat's sponsored lenses and enhance them. Snapchat already takes in $300,000 to $750,000 for sponsored lenses that run for 24 hours. The acquisition of Cimagine can only help improve these images, allowing Snap to garner even more advertising business. Thanks to its sponsored lenses, Snapchat is expected to post $1 billion in revenue next year, compared with $50 million in 2015.
Cimagine does business in the U.S., U.K. and Australia and was listed by Inc.com as one of the most promising startups in Israel. It sure sounds like Snap has made a very good business decision with this purchase. The company already does business with heavyweights like Coca-Cola, using AR to help sell coolers. Coke saw such sales rise 20% when it started employing Cimagine's technology, while sales calls declined sharply.
Checkout how Cimagine's AR capabilities work in real life by clicking on the video slideshow below.
source:
TimesofIsrael
via
Engadget