Smartphone extraordinaire Vivo Xplay 3S coming on December 12
1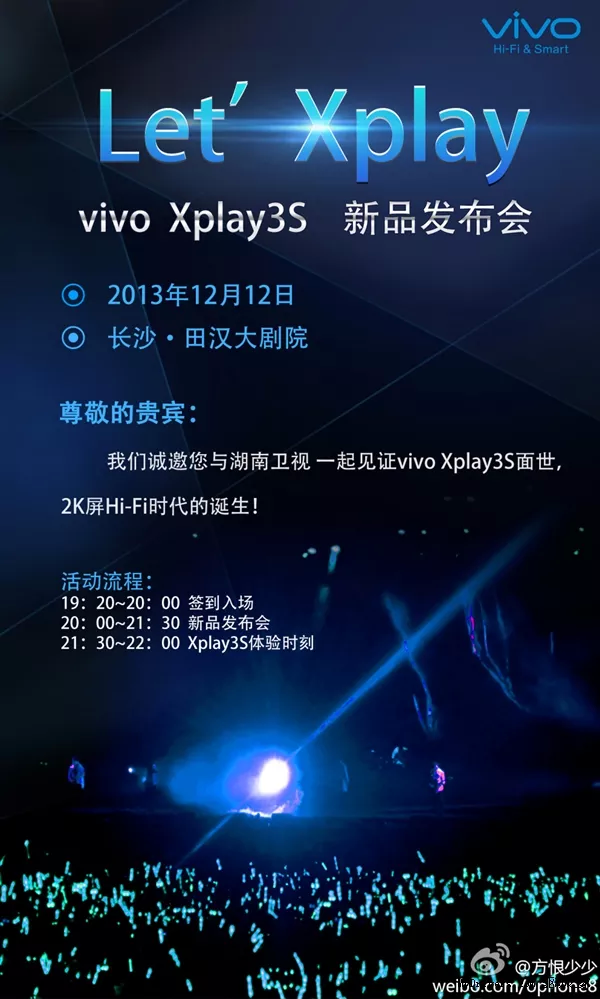 To say that we rarely come across a hype phase alike to the one surrounding Chinese Vivo's upcoming Xplay 3S superphone would be an understatement. Speculations are running wild and even the company itself has pitched in with a few official Weibo posts, hinting at possibilities like a
fingerprint sensor
.
The list of bleeding edge specs continues on and on: we're also expecting the Xplay 3S to be the first phone to sport a
super-dense
2560x1440 5.7-inch display, courtesy of either Japan Display or LG. The smartphone will also
allegedly
sport a Snapdragon 800 MSM8974AB chipset, 3GB of RAM, a camera with an f/1.8 aperture, 4G LTE and a Hi-Fi audio chip. Best of all, as per an official announcement, the Vivo Xplay 3S will see its unveiling on December 12th in Changsha, China.
It goes without saying that we're a bit skeptical that all of these specs will pan out, though it's certainly not impossible. Vivo is actually one of those few premium Chinese manufacturers, so we fully expect a correspondingly high price tag. Unfortunately, even if the Xplay 3S does come in its above fully glory, it will likely remain frustratingly out of reach for the rest of the world.