515ppi phone Vivo Xplay 3S coming with a fingerprint scanner as well?
14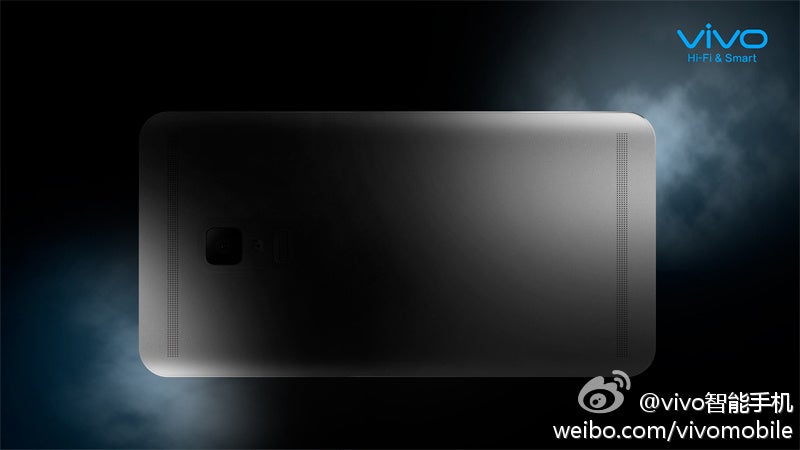 Chinese BBK, the company behind bothVivo and Oppo, has been on a row lately, and so far it would appearthat it won't be disappointing with its upcoming Vivo Xplay 3Sflagship, either. Seen as the main contender to break the 500ppibarrier, the 5.7-inch Xplay 3S is said to sport one of those superpixel-dense 1440x2560 screens from LGDisplay or JapanDisplay.
But it would seem that theincreasingly ambitious BBK isn't quite content with just scoring afirst on the display front. It wants in on the fingerprint sensorbandwagon, or so would the latest render leak (courtesy of Vivoitself) suggest. As you can see from the photo at the top, thecompany has made it a tad difficult to spot the sensor right away, soyou may have to zoom into our gallery. Rest assured – it is there,right below the camera unit. Weirdly enough, that last one is placeddifferently than arecent leak showed.
Anyway, the fingerprint sensor likelyis a swipe-style one, much alike the one on the HTC One max, and muchunlike the one on the iPhone 5s. Of course, there's also a chancethat we're looking at yet another one of those rear panel touchareas, or even an LG G2-style power button, though it's probably safeto conclude that the fingerprint scanner epidemic has kicked up agear or two.
Rumors to this date put the internals of the Vivo Xplay 3S as equally high-end -- a Snapdragon 800 chipset, 3GB of RAM, 5/13MP front/rear cameras and a hearty 3000 mAh cell.
source: Weibo via GSM Insider