Skype buying Qik mobile video service for $100 million
1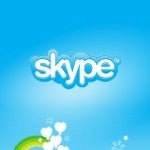 UPDATE:
The deal is officially announced by Skype's CEO Tony Bates (see the announcement video below), but the price tag went up by $50 million for a cool
$150 million
.
Reports are pointing towards the acquisition of the popular
Qik mobile video sharing service
by the even more popular Skype for
$100 million
. The acquisition certainly makes sense for Skype, as it would give it access to some best in class know-how about
video conversations
on mobile devices, so it may start wasting less bandwidth during video calls over 3G
than it does now
.
Qik currently has over 5 million users, ten times more than it had about a year ago, thanks to deals with
Sprint
,
T-Mobile
,
Nokia
and Samsung to come preloaded on their devices. Its growth was spurred especially after Apple announced its FaceTime video chat service, as a viable alternative on
Android
and Nokia phones. Skype and Qik share one and the same venture capital investor - Andreesen Horowitz, which recently raised
$650 million
to invest in mobile startups, so this might receive a green light pretty soon, bringing uneasy sleep for carriers' CEOs.
source:
Moconews