Skype's video calling over 3G can eat your iPhone AT&T 200MB plan in an hour
18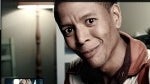 It seems that Skype's video calling that just
went live
for the iPhone, is not all what it's cracked up to be. Besides dropping the connection easily when you move from Wi-Fi to 3G, it also looks like the amount of data it uses is fairly significant.
For a minute of video chat, the Skype app used a total of 3.4MB of data, which makes less than an hour before you are hit with overages, if you are on the 200MB data plan with AT&T.
It's probably not any different than the other video call solutions out there, but this is just a heads-up if you think that because of Skype's popularity, it uses some magical compression formula, that let's you use it for hours on end on the meager AT&T allotment.
via
SlashGear