Qik will be the video calling & messaging service on the T-Mobile myTouch 4G
3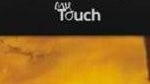 Since it was there for the launch of the HTC EVO 4G, it was only going to be fitting to see Qik becoming the primary video chat service being featured on the T-Mobile myTouch 4G. Coinciding with its 4G connectivity prowess, Qik will be making its presence heavily known on T-Mobile's lineup seeing that the carrier is collecting a healthy dose of high-end and prominent Android powered smartphones.
Qik will in fact be integrated with the myTouch 4G's address book so you can instantly scope out which friends are present and capable of doing video conversations over Wi-Fi or T-Mobile's network. On top of being able to do two-way video conversations, users will also have the ability to leave video messages – much like a voicemail.
T-Mobile's VP of product management, Andrew Sherrard said, "T-Mobile Video Chat powered by Qik is the ideal showcase for the capabilities of our network and is an example of our focus on providing innovative new solutions to enrich the lives of our customers."
Although some people have reported some hit or miss experiences with Qik's service on the the HTC EVO 4G, it'll be intriguing to see how it'll all play out on T-Mobile's network.
source:
PR Newswire
Recommended Stories