Skype Room app for Surface Pro 4 hits the Windows Store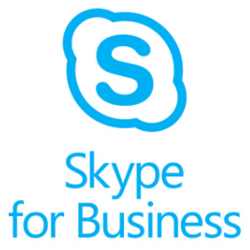 The new Skype Room app for the
Surface Pro 4
has landed in the Windows Store. With the app and Microsoft's Windows 10 powered slate, business teams scattered in different locations can work as though they are all together in one room. Users can hold meetings, share content and make phone calls. With the app and the Surface Pro 4, almost any space can be a place to hold a meeting.
Third party companies like Logitech, Polycom and Crestron are developing docks that enhance the capabilities of the Skype Room. For the most part, the docks come with multiple USB ports, HDMI ports and more, and connect to the Surface Pro 4. The Crestron dock, priced at $1,199, will ship before the end of this year. Logitech's product is due out soon, and Polycom's MSR series for Skype Room Systems will launch in the first quarter of 2017.
"Skype Room Systems provides a complete Skype for Business meeting room experience that brings HD audio video experience to your meeting. Work like you're in one place; quickly and easily join meetings, make phone calls, instantly share content in room and remotely, all from an elegant touch screen console device. Transform your meeting rooms and make any space a Skype meeting place."-Microsoft
Skype meetings provide audio, video and web conferencing for up to 250 people using smartphones, tablets, meeting room devices and PCs. Using a calendar reminder, a meeting reminder, or the Skype for Business client, one tap entry into a meeting is supported.
If you're the IT chief at your company, or you want to earn some brownie points by bringing this to the attention of the proper executives at your firm, click on the sourcelink to learn more about Skype Room Systems.
source:
Microsoft
via
MSPoweruser