Shipments of the Apple iPad could drop to as low as 10 million units in Q3
25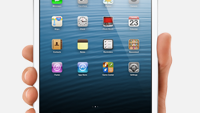 Shipments of the Apple iPad are in a downtrend. For the company's fiscal third quarter, the Cupertino based manufacturer
shipped 14.6 million units of its tablet
which was well off the 18 million expected by Wall Street analysts. That figure was down from the 19.5 million slates that Apple shipped in its fiscal second quarter, and the 17 million that was in transit during last year's fiscal third quarter.
The outlook for the next quarter calls for more of the same. With any new iPad models not expected to launch until late in the quarter or in the fourth quarter, Apple will have to continue to compete with low priced 7 inch Android models. As a result, insiders in the upstream supply chain see shipments of the Apple iPad for the company's fiscal fourth quarter to drop to
10 million to 12 million units
.
During the fiscal third quarter, the breakdown of iPad shipments had 10 to 11 million tablets consisting of the full-sized 9.7 inch Apple iPad while 3.6 to 4.6 million were shipments of the 7.9 inch
Apple iPad mini
, according to those in a position to now. These sources claim that seasonal factors and low-priced Android slates hurt the Apple iPad during the quarter. In the calendar first quarter, Android tablets made up about 50% of the 50 million tablets shipped in the three-month period with the iPad accounting for 40%. In the second quarter, Apple's tablet is said to have seen its share of the market drop to 30% to 35%.
source:
DigiTimes