Stronger than expected Apple iPhone sales help Apple top Q3 earnings estimate
46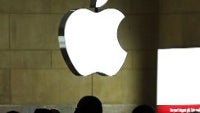 Surprising Wall Street with a strong quarter of Apple iPhone sales, Apple reported stronger than expected fiscal third quarter earnings leading to a 4% pop in after-hours trading on Tuesday. Apple sold
31.2 million units
of the iPhone, topping estimates of 26.5 million phones that analysts had expected Apple to report. Last quarter, Apple sold 37.4 million units of its iconic smartphone, while last year it sold 26 million in the same period. After-hours, Apple's shares are up $21.80 to $440.79 after dropping over $7 during regular trading hours.
While analysts had expected Apple to sell 18 million units of the Apple iPad in Q3, Apple actually rang up sales of 14.6 million tablets. That was down sequentially from the 19.5 million sold last quarter and down from the 17 million it sold last year during the same three month period.
For the quarter, Apple reported a profit of $6.9 billion or $7.47 a share. That
topped an estimate
of Wall Street analysts by 15 cents a share. Last year, the company reported third quarter profits of $8.8 billion or $9.32 a share. Revenue came in at $35.3 billion for 2013, up from $35 billion last year. Apple forecast that it will produce revenue in the range of $34 billion to $37 billion for the fiscal fourth quarter. Analysts expect Apple to report $37 billion in revenue for the period.
Apple CEO Tim Cook once again hinted at a Apple iWatch when he mentioned that new products are on the way. "
We are laser-focused and working hard on some amazing new products that we will introduce in the fall and across 2014
," said Cook after Apple reported its earnings.
Apple recently filed to trademark the iWatch name
in various countries. A recent report stated that an Apple iWatch release has been delayed as
Apple has hired more engineers to help them get to the next level
in designing the product.
Apple's recent earnings reports
source:
WSJ