Settlement in Class Action suit means that some Sony Xperia device owners could receive a 50% refund
18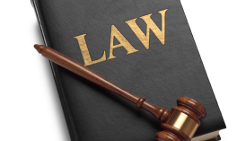 A settlement in a Class Action suit against Sony means that owners of certain Sony Xperia devices might end up receiving a 50% refund of the phone or tablet's retail price. A federal court in New York ruled against Sony in a case that involved the waterproof capabilities of 24 Xperia models, including several smartphones and tablets. Owners of the devices listed below will automatically have their limited warranty coverage for damage resulting from water intrusion extended by one-year for models still under protection, and by six-months for devices no longer under warranty.
Other options allow owners of the affected devices to file a claim to get reimbursed for 50% of the Manufacturer's Suggested Retail Price for the device at-issue. Or, members of the Class can write to the Court and explain why they object to the settlement; they can also decide to do nothing and miss out on some parts of the settlement. Taking this road means that these Class members will give up the ability to sue Sony about certain issues. Or, they can opt out of the settlement completely, which will still give them the right to sue Sony.
The case revolves around Sony's "misrepresentation" of the named devices as being waterproof even though the plaintiffs claim that the products were not designed for ordinary underwater use. The plaintiffs, on behalf of the Class, state that "Sony exploited certain international water resistance ratings in order to launch a deceptive marketing campaign promoting the Devices." Based on the documents released today, it appears that the settlement involves the extension of the limited warranty involving water intrusion, which we outlined above. In addition, members of the Class will be refunded 50% of the product's MSRP, which we also discussed earlier in this story.
The devices covered by the Class Action include:
Those seeking reimbursement, will need to file their claim by January 30th, 2018. A fairness hearing on the settlement will be held December 1, 2017. We should point out that this lawsuit and Class Action covers only U.S. citizens who owned the above Sony Xperia models.
source:
XperiaWaterproofSettlement