Save some money; here are seven more paid iOS apps you can get for free
2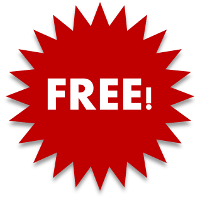 The other day, we passed along to you
a list of six paid iOS apps that could be picked up right now, for free
. Hopefully, many of you picked up some of the freebies, and found them useful. Now, we have seven more paid iOS apps that you can download without having to put up a red cent. First is
ReplayCam
which allows you to view video, in slow-motion. The maximum frame rate for each device is employed. For example, the
Apple iPhone 5s
supports 120fps while 60fps is available for the the
Apple iPhone 5c
,
Apple iPhone 5
and the
Apple iPad mini
. Normally $1.99, ReplayCam is now free and works on both the Apple iPhone and Apple iPad.
Hungry Squid
, normally $2.99, is now free for the iPhone and iPad. This is a game about squids trying to find an escape from a hexagon maze. There are 90 levels in 6 chapters, and the app comes with a free iBook that has a storyline that follows the game. The soundtrack is also available for free. How would you like to save a fiver?
Pocket Lists
, usually $4.99, is now free. Create a to-do list or a shopping list. You can even make your holiday shopping list and track it on your iPhone. Another note-taking app is
Thoughts 2
. The app allows you to take notes without using the keyboard. Instead, you use a cursor and a "text-grabber". This app is normally $1.99, and is now free. Both note-taking apps are for the iPhone only.
Having trouble finding an alarm clock that will wake you up in the morning? The
Alarm Clock-One Touch Pro
app turns your iPhone into a nightstand alarm clock. The alarm is easy to set, and you can wake up to your favorite music. Available for the iPhone, this app is now free for a limited time, after which it returns to its $2.99 pricing. Another useful app for the iPhone is
Active Voice
. Speak into your phone, and your spoken words can be converted into text. You can even translate what you are saying into your choice among 32 different languages. It will also recognize 34 spoken languages. Free now, the app is normally $1.99. And lastly is
The Stupid Test 5
. Regularly 99 cents, for a limited time this is now a freebie for the iPhone. There are over 200 questions in three game categories. See just how stupid you really are!
These seven apps are now free, for a limited time only. Download and install them now before the time period expires, and you are asked to pony up some currency for them.
source: iTunes (
1
), (
2
), (
3
), (
4
), (
5
), (
6
), (
7
) via
RedmondPie