Save $100 at Sprint on a Pixel 3a or Pixel 3a XL lease; new line required
0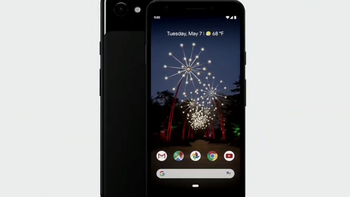 The surprise smartphone hits of the year are Google's mid-range
Pixel 3a
and
Pixel 3a XL
. Offering the great photographic experience that the
Pixel
handsets are known for with pricing starting at $399 turned out to be a genius move made by Google. And with the
Pixel 4
and
Pixel 4 XL
now shaping up to be real challengers to Apple and Samsung, it looks like Google might really become a player in the industry at long last.
Right now, Sprint has a deal that takes
$100 off the lease of a Pixel 3a
or
Pixel 3a XL
. Here's how it works. First, you'll need to add a new line of service, which applies to new Sprint subscribers and existing customers. Using Sprint's 18-month Flex lease, you then choose between the
Pixel 3a
and
Pixel 3a XL
. Let's start with the former. Including the $100 discount, which is applied as a monthly bill credit in the amount of $5.56, you'll be making 18 monthly payments of $11.07. After that period of time is up, you can walk away from the lease and Sprint, or exchange the phone for a brand new model and start the leasing process all over again. A third option allows you to make six more monthly payments of $16.63 to purchase the phone outright.
The same deal applies to the 18-month Flex lease of the Pixel 3a XL, except that including the $100 discount, you'll be paying $14.40 a month for the first 18 months. If you decide to purchase the phone after the lease period is up, you will have to make six monthly payments of $19.96 to own the device lock, stock, and barrel.
The Pixel 3a carries a 5.6-inch OLED screen compared to the 6-inch display on the Pixel 3a XL. Both phones have the Snapdragon 670 chipset under the hood along with 4GB of memory and 64GB of storage. The pair each carry a 12.2MP camera on the back with an 8MP front-facing selfie snapper. The Pixel 3a is powered by a 3000mAh battery while the Pixel 3a XL features a 3700mAh battery. Both are offered in Black, White, and Purple.