Samsung's only Android Wear smartwatch disappears from Google Play
9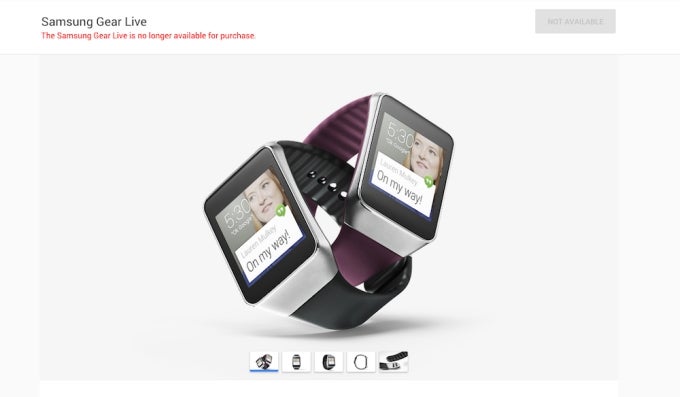 Samsung has launched just a single Android Wear smartwatch, the Samsung Gear Live, and now it looks like the device has been discontinued less than a year after launch. The news comes as the Samsung Gear Live was recently removed from Google Play.
The smartwatch was removed yesterday in most countries where Google Play operates, and today the device was also removed from the remaining two countries, the United States and the United Kingdom. If, for some reason, you were planning to get the Samsung Gear Live anytime soon, you can still grab one from Amazon and other local retailers, but we suggest that you hurry, as there's a good reason to believe that the smartwatch has been discontinued by Samsung.
Although Samsung is highly dependent on Android as a smartphone and tablet operating system, the tech giant seems to be heavily invested in using Tizen as an operating system for its smartwatches. However, this doesn't mean that we exclude the possibility of Samsung unveiling a new Android Wear smartwatch next month at Google's I/O conference.
According to rumors, the Samsung smartwatch to look out for this year will be the Gear A/Orbis, a Tizen-based smartwatch that's rumored to come with a rounded display, a rotating bezel ring, as well as optional cellular connectivity. The
Samsung Gear A
is expected to be unveiled in September at IFA 2015 alongside the
Galaxy Note 5
. Since Samsung has already launched the SDK for the Gear A, we already have a good idea of what the
user interface will look like
.