More Galaxy Note 5 details appear, dual-edged version codenamed Project Zen
57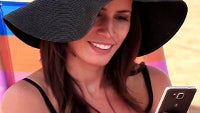 If you have been drooling over that
rumored 4K display in the Note 5
, you should hold your horses, as the latest insider info claim from Samsung's labs pegs the version with a 4K panel as just an engineering prototype, being tested alongside a 2K option. Which one will Samsung ultimately choose, remains to be seen, though our money is on the "lesser" resolution, as Samsung has to first ensure enough yield for a Super AMOLED 4K panel, and, second - 4K would be pretty overkill on a phone display, though that's never stopped Samsung before.
What is intriguing in this newest string of info about the advancements around
Project Noble, or the Note 5 production
, is that it is being tested with an Exynos 7422 chipset. This Exynos would be combining for the first time the CPU, graphics processor, RAM, internal storage, and even a homebrew LTE modem in a single package, which likely means Samsung will utilize its
unique ePoP (embedded package on package)
technology. The all-in-one processing, memory and connectivity solution would eventually result in more space inside for other things, like a larger battery, for instance.
As for the Note 5 edge version with flexible display, it is said to be codenamed "Project Zen," and, surprisingly, sounds like a totally different phone. The insiders tipped that Samsung is toying with a 5.4" or 5.5" Super AMOLED screen that will be curved on both sides, like on the
Galaxy S6 edge
.
The curved Note 5, however, would allegedly be coming with... wait for it... the same hexa-core
Snapdragon 808
processor that is in the
G4
. This is rather surprising, as one would think Samsung should be using the same Exynos 7422 which could end up in the Note 5. A 16 MP rear camera with OIS, and a an 8 MP selfie shooter are expected to round up the Note 5 edge offering, along with the inevitable S Pen stylus. What do you think, is there a chance for a dual-edge Note without the latest silicon?