Samsung's flexible display tech leaked to China, South Korean authorities suspect
33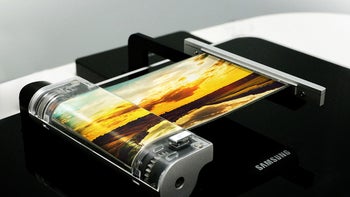 One of next year's most heated battles in the mobile world will be the one between the different foldable smartphones. As manufacturers are preparing their contenders for release, one thing is certain: what will make or break each of those devices will be the flexible OLED display on them. A few major display makers are
hard at work
to
develop solutions
that will satisfy the owners of those
super-premium phones
.
It turns out that some might have been hard at work doing something else, however, as
Reuters reports
that prosecutors in South Korea have charged nine people for illegally trading documents describing technology developed by Samsung.
The suspected wrongdoers are the chief executive and eight employees of Toptec Co Ltd, a company that provides manufacturing equipment for mobile phone displays, including Samsung's. The allegations state that the employees created a shell company and used it to sell information about what equipment was used in Samsung's factories and drawings of flexible OLED panels. The bundle of juicy insider info was sold to an undisclosed entity in China for the hefty $13.85 million.
Toptec released a statement saying: "Our company has never provided Samsung Display's industrial technology or business secrets to a Chinese client. Our company will fully cooperate with legal proceedings to find the truth in court". Is that the truth, only the investigators can say, but the damage is done, at least as far as Toptec is concerned, its shares already down 20%.
The foldable phone race is about to start early next year, with
Samsung
and
Huawei
aiming to be the major players. Obviously, Samsung is making its own displays, but Huawei is sourcing them from another Chinese manufacturer,
BOE
. Is that were Samsung's secrets went? Hopefully, the prosecutors will find out who the recipient was, but either way, if the deal did happen, someone got quite a boost in its R&D if they got information worth $13 million.
Recommended Stories