LG prepped a bendable display for all foldable phones that won't be Samsung's
7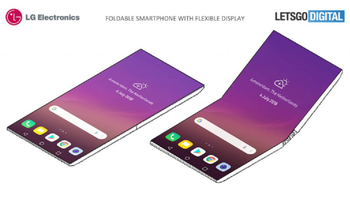 Samsung's near-monopoly on flexible OLED display supplies for bendable phones (it
will be a thing
!) might be challenged this year, as other companies are increasingly partnering with LG on the production of flexible OLED panels for such Gumby handsets, too. Korean media is reporting today that LG is ready for commercial production of its bendable displays that may go into foldable devices phones from the likes of Huawei, Xiaomi or Oppo, and one of those may even beat Samsung to the punch for the title of "world's first."
Our money is on
Huawei to launch a bendable phone first
, as it already tipped so, but at the time its flexible OLED supplier was
said to be the Chinese from BOE
. LG, however, while not on the level of Samsung when it comes to small OLED displays features and production capacity, is still way ahead of the game from the distant third, so it will easily find a market from every phone maker that isn't Samsung.
Given that Huawei, Oppo or Xiaomi are in the top tier of phone sellers in China, LG will undoubtedly have a big customer base for its OLED displays, and now the only thing left is for the company to deliver. Currently, LG is able to produce screens with bendy 2.5R curvature radius, but next year its research advancements are planning 1R curvature which will be on Samsung's level.
In addition, new atomic layer deposition technology will allow for multiple folding and unfolding activities without any deterioration at the crevice point, though LG is tipped to still be testing that one out. All in all, brace yourselves, 2019 might be the year of the flexible phone, and we sincerely hope that the producers involved will have thought of unique applications for such forward devices, too. The Chinese companies have been at the forefront of outing unique handsets with sliding cameras or in-display finger scanners this year, so we wouldn't put it past them to surprise a juggernaut like Samsung.