Samsung's Q3 outlook: profit expected to dip, but phone division remains the bright spot
4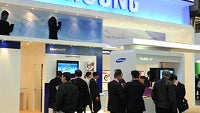 Samsung, the world's biggest chip maker, is expected to announce
a dip in profits
, but at the same time its
handset division remains its strongest
. Actually, the mobile division will probably top earnings from chips as it is projected to generate 60% of all profits. Chip prices have recently been steadily declining.
Overall profit is nonetheless expected to drop 30% to $2.85 billion (3.4 trillion won). The company will announce its
sales guidance
this Friday, October 7th, ahead of announcing official financials in late October.
Investors' concerns about Samsung were mostly tied to yesterday's Apple event, but most analysts agreed that Cupertino disappointed most with no revolutionary iPhone 5. This would make it easier for the Korean manufacturer and its flagship Galaxy S II, along with upcoming Samsung Nexus Prime.
"Major concerns for Samsung had been that its smartphone momentum will decelerate with Apple's new iPhone, but that's now less of a concern as the new iPhone failed to excite many.Samsung's got broader product lineups and better offerings for the lucrative high-end segment such as 4G models and that will put it in a better position in the fourth quarter,"
Kim Young-chan, an analyst at Shinhan Investment, said.
One particular area where the Koreans will improve is in their own chips. The company's mobile processor business is expected to quadruple by next year. At the same time, flat screen prices are also struggling as less orders arrive from TV makers like Sony.
Image courtesy of Letsgomobile.