Samsung wins most effective commercial in Q1 for Galaxy Note ad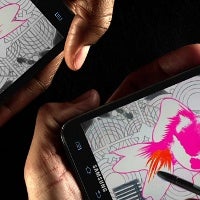 Picking the best ad aired on national TV so far in the year is not an easy task, but with plenty of important events companies like Apple, Doritos, M&Ms and others have traditionally had brilliant entries. This year, the best, most effective ad aired on US TV was made for Samsung. Called
"The best of a phone and tablet,"
this
Samsung Galaxy Note ad took the top spot
outranking all competitors, according to ad judges from Ace Metrix.
It scored an
Ace Score of 686
on a scale of zero to 950, and that was leaps ahead of Apple commercials the best of which had 618.
"Q1 is arguably the most important quarter for advertising, as the Super Bowl, Oscars, and awards season in general drives the advertising agenda," Ace Metrix CEO Peter Daboll said. "It will be very interesting to watch how Samsung's continually impressive ads affect the company's marketshare vis-à-vis competitors like Apple, which, this quarter, did not come close to measuring up to Samsung's advertising prowess. Samsung's top-ranked ad was particularly brilliant because it conveyed innovation and information without a narrator."
You can check out the ad itself below if you've missed it. It focuses solely on the Galaxy Note and the benefits of its screen - no bashing of rivals, no voice narration, all simple. Do you like what you see? What's your favorite ad so far?