Samsung says its high standards caused delay of pebble blue Samsung Galaxy S III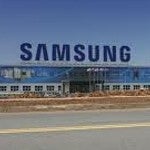 After rumors started this weekend that
Samsung had to destroy 600,000 pebble blue battery covers for the Samsung Galaxy S III
resulting in a delay of the unit's launch, on Monday we had a
confirmation of sorts from UK retailer Clove
. A post on the latter's blog relayed the message that the white version of the Samsung Galaxy S III would ship June 1st instead of May 30th and that the
first stock of the blue variant would ship on June 5th
although there was no confirmation about that date.
quality control issues relating to a new color it had invented
and the special coating it had used on the back covers. As a result, the part will be in short supply for 2-3 weeks, which of course will delay the launch of the pebble blue model of the Samsung Galaxy S III. That model might not be available in some areas until mid to late June.
Samsung says it expects to ship the 16GB white model this week as expected although some retailers, like Clove for example, are reporting a
one day delay on that version of the highly anticipated model
. Overall, it's best that Samsung take care of any problems now rather than after the launch when the device is already in the hands of customers.
"Samsung's Galaxy SIII Pebble Blue version comes with a newly invented blue colour and special hyper-glaze material. In order to meet the highest internal quality standards and to provide the best quality Galaxy SIII to customers, a short supply of Pebble Blue version is expected in some regions in the next 2-3 weeks. Samsung is working hard to ensure that customers will get the Pebble Blue coloured devices as soon as possible."-Samsung statement
source:
MobileFun
via
SlashGear