Samsung confirms more of its upcoming smartphones will ship without chargers, earphones
31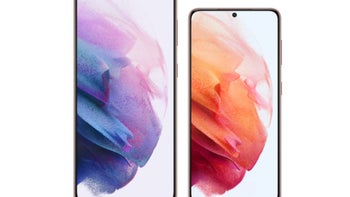 Samsung
has been making a lot of changes this year regarding its smartphones lineup. The most important is the fact that
it brought the S Pen to the S series
, but another one that deserves to be highlighted is the lack of the charger from the retail package of its new flagships:
Galaxy S21
,
S21+
, and
S21 Ultra
.
It appears that these changes will be expanded to other Galaxy devices, and we're not talking just about the addition of the S Pen to more smartphones and tablets. Apparently, Samsung plans to ship more of its upcoming smartphones without a charger.
In a statement published earlier this week, Samsung's TM Roh confirmed that his company is working on gradually removing not just chargers, but also earphones from retail packages of its smartphones.
We believe that the gradual removal of charger plugs and earphones from our in-box device packaging can help address sustainable consumption issues and remove any pressure that consumers may feel towards continually receiving unnecessary charger accessories with new phones.
On the bright side, the South Korean company
will be launching at least two fast wireless chargers
in the coming weeks. While the chargers are clearly a necessity for smartphone users, earphones are more of a bonus that companies throw in to make the packaging more appealing. It looks like starting this year, Samsung fans will have to buy both separately if they need them.
Recommended Stories