Samsung might grace the Galaxy Tab 2 (10.1) with a quad-core processor before launching it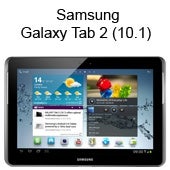 UPDATE:
The US version of the Samsung Galaxy Tab 2 (10.1) will remain dual-core and its shipping date is still May 13, with preorders starting May 4, Samsung clarified for us.
The
Samsung Galaxy Tab 2 (7.0) might be giving Amazon's Kindle Fire the creeps
with its budget pricing, but its larger brother
Galaxy Tab 2 (10.1)
will likely see a delay.
It's all for good, mind you - Samsung is rumored to swap the originally planned dual-core processor in it with a quad-core endeavor, so this will inevitably mean some retooling and a bit more testing, hence the launch delay.
Quad-core is good for marketing purposes and as far as production costs go it is not much different than dual-core, especially if Samsung uses its own Exynos processors, but even if it has some Tegras lying around, the difference in assembly price should be insignificant. The 10-incher is
codenamed Espresso
and apparently scheduled for June launch.
The
Samsung Galaxy Note 10.1
is also said to receive a spec bump to the quad-core goodness, so it's anyone's guess if this will delay the tablets' announcement, or Samsung's engineers will manage to fit them on time. You can check out
preview of the Galaxy Tab 2 (10.1)
in its dual-core variant while waiting.