Samsung Galaxy Tab 2 (10.1) Preview
12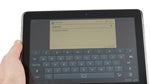 Introduction: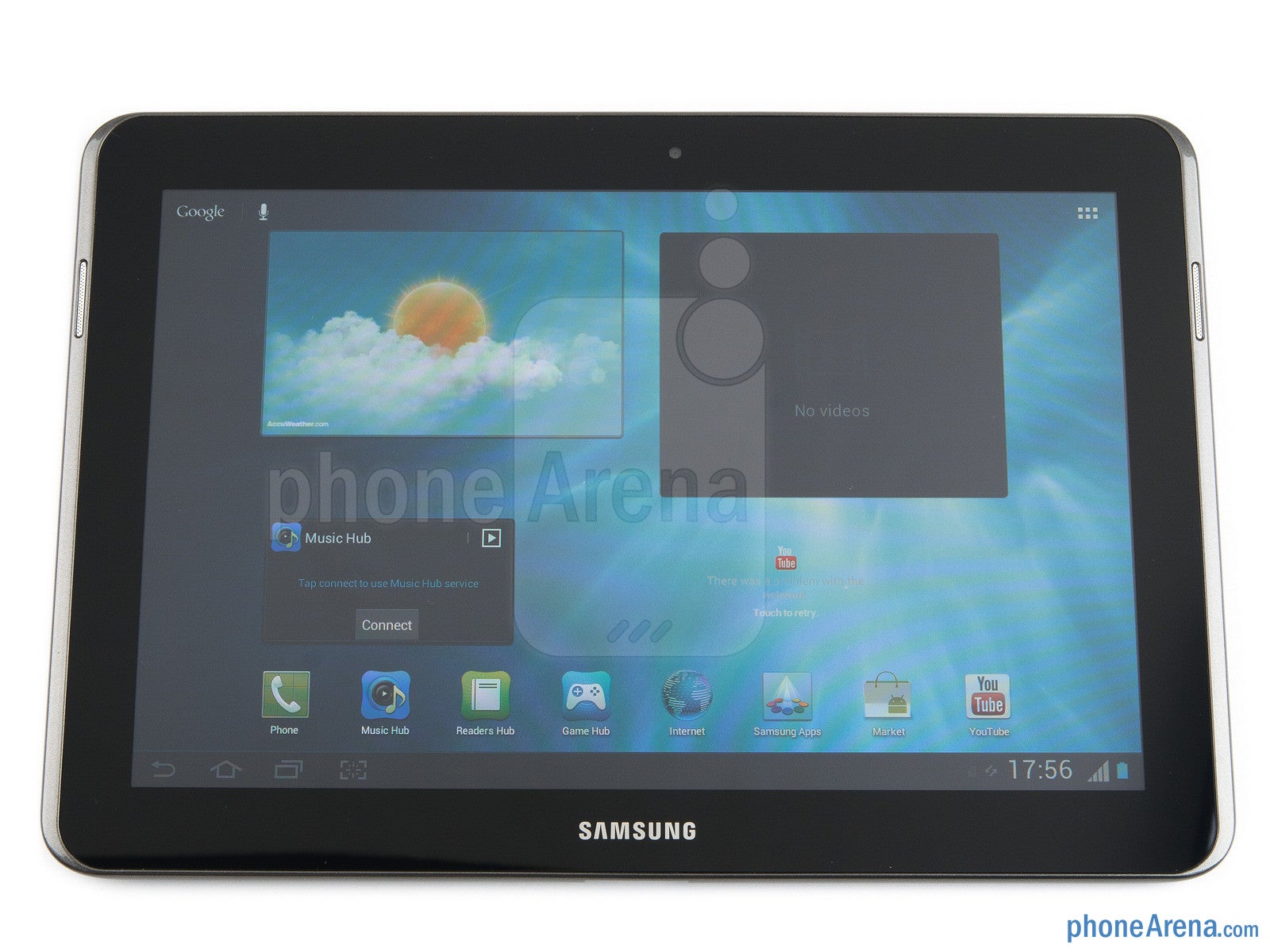 The
Samsung Galaxy Tab 2 (10.1)
was announced without much fanfare at the MWC expo last month, and we even had a jolly hands-on time with it, as well as with its smaller sibling, the
Galaxy Tab 2 (7.0)
. It is coming as a slightly downgraded 10-incher from Samsung, for the sake of affordability, and we have a preview unit to check out in the office.
Did the allegedly lower price tag than the
Galaxy Tab 10.1
made Samsung's new tablet compromise with its hardware and design features? Read on our quick preview of the non-final unit to know roughly what to expect when it launches...
Design:
The Samsung Galaxy Tab 2 (10.1) comes at 0.38" (9.7mm) - a wee bit thicker than the Galaxy Tab 10.1, but not by much and is still a very slim and easy to hold tablet. "Affordable" is not associated with premium materials as a principle, and the Tab 2 does indeed sport an all-plastic construction, which is, however, pretty sturdy in our prototype – no creases or squeaking sounds.

The dark gray
back cover
doesn't flex, and the tablet is surrounded by a faux-metal rim in a darker gray. The rounded corners and a small circle in the middle of the upper back for the
3MP camera
without a flash complete a very typical Samsung slate design heritage. The tablet also hasa
VGA camera
in the front for video chat.
The tablet is actually pretty light with 20.74oz (588g) of weight, ergonomic to hold, and the stereo
speakers
on both sides of the screen are brought higher, so you don't cover them with your thumbs while working with the tablet.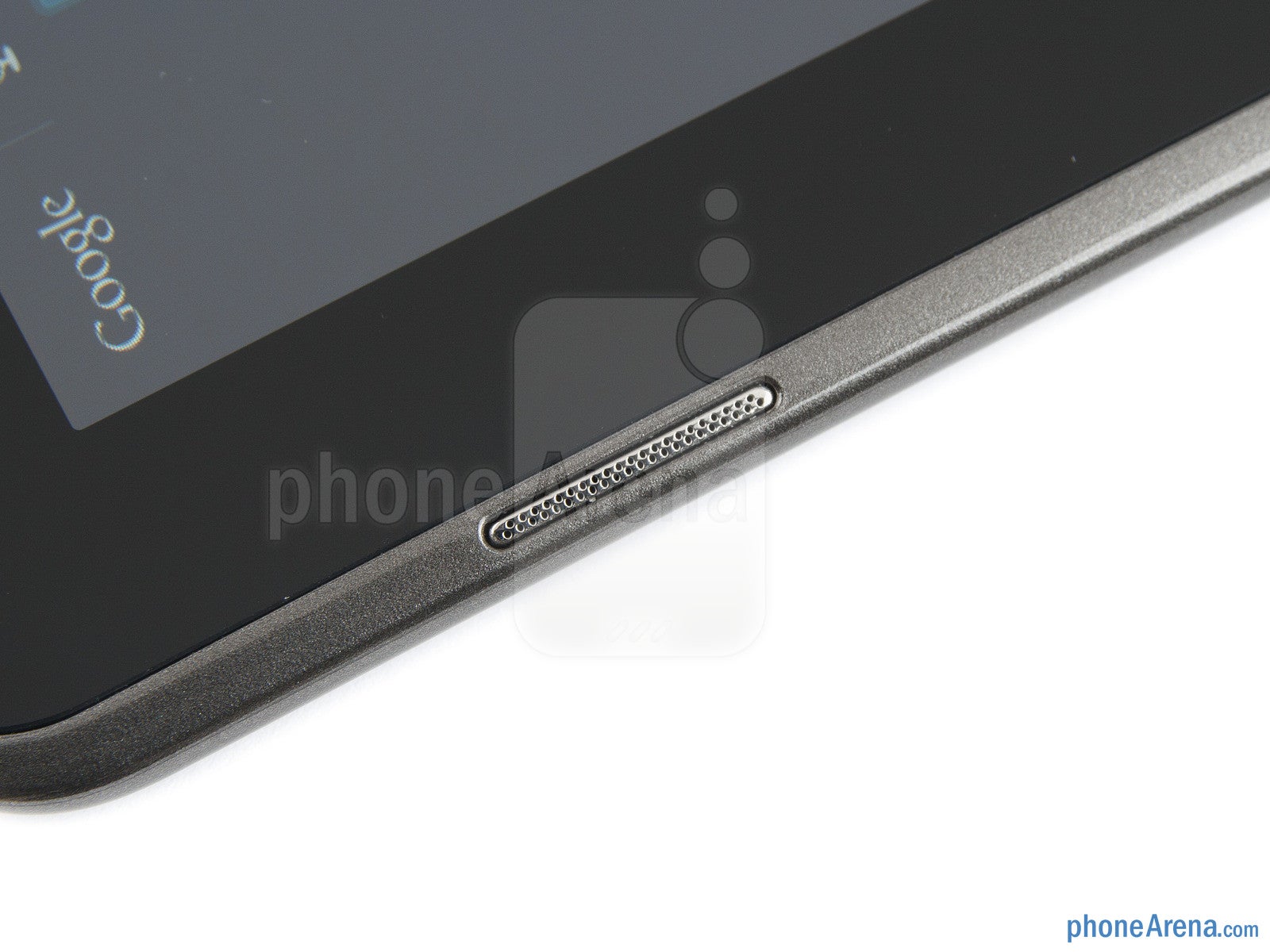 Speaker on the side
The power/lock button and the volume rocker
at the top
are easy to find and press, with good tactile feedback, and the top also hosts the protected microSD and SIM card slots, as well as the audio jack.
The only other opening is the proprietary 30-pin connector
at the bottom
for syncing and charging, which is the same as on Samsung's other tablets.
Display:
Samsung's own PLS-LCD technology is present on the Galaxy Tab 2 (10.1) meaning brighter displays with better color gamut, which are on top of that cheaper to produce than the pesky IPS-LCDs. PLS-LCD also means very good viewing angles and indeed, the contrast and colors didn't degrade even beyond 170 degrees by much. The screen is with rich colors and decent outdoor visibility.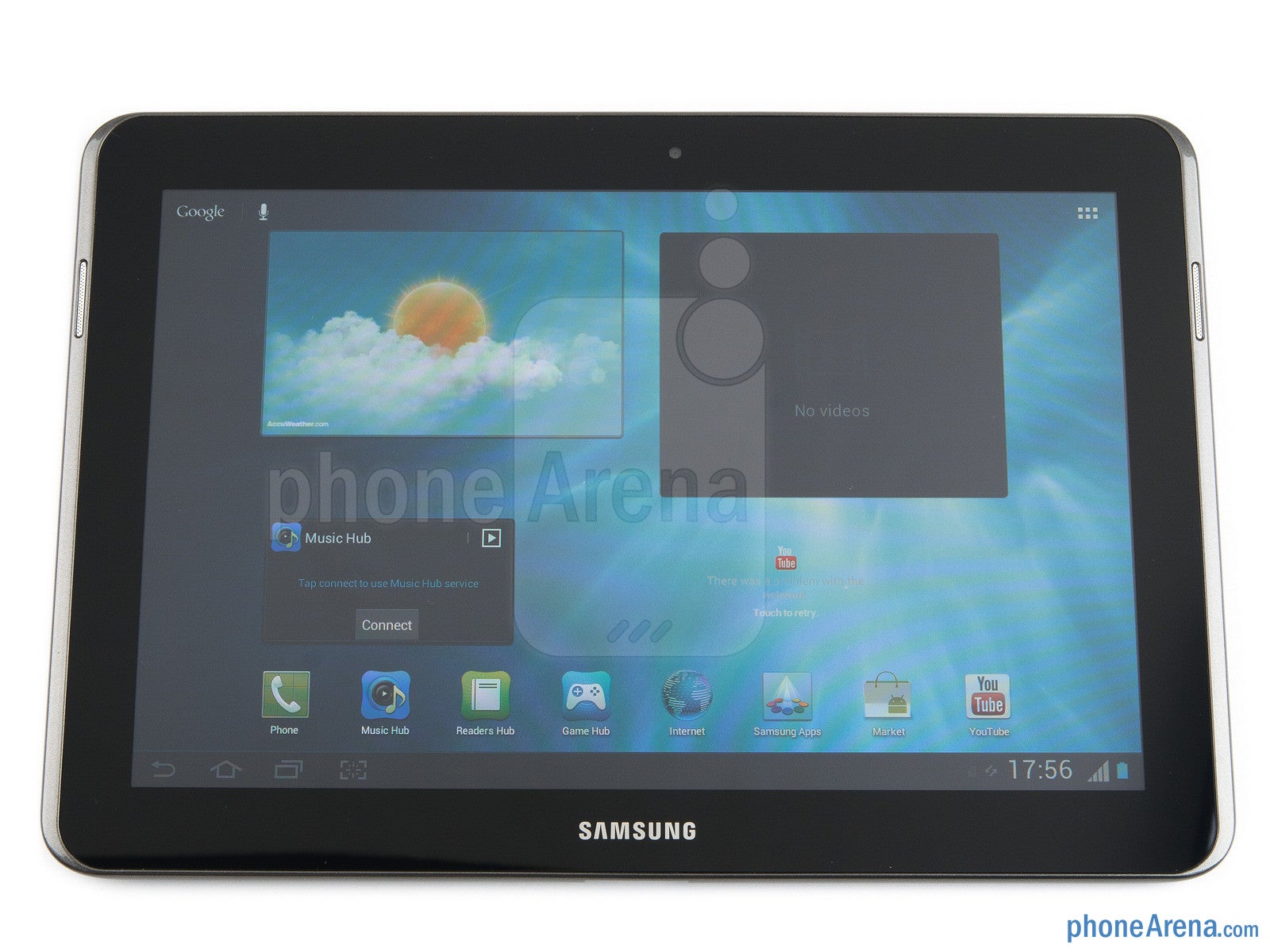 The 10.1" PLS-LCD screen
The
10.1" screen
on this slate sports
1280x800 pixels of resolution
, which was the norm on 10-inchers before the Full HD displays hit this year. The 149ppi pixel density means you will see some pixelation here and there, but if you are not spoiled by a high-res tablet display yet, you'd likely be nonplussed here.
Recommended Stories