Samsung encouraged by Galaxy Grand success, expects to sell 1 million Galaxy Mega 5.8s a month
18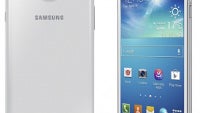 Samsung is expecting to sell around 1 million
Samsung Galaxy Mega 5.8
smartphones judging by the company's request for 1 million 5.8-inch touch panels to suppliers. DigiTimes reported Samsung has placed orders of 1 million a month to Chunghwa Picture Tubes (CPT) and Giantplus Technology, the two companies that will supply the touch panels for the Galaxy Mega 5.8.
Samsung officially unveiled the 5.8-inch Galaxy Mega 5.8 yesterday. The panel shipments will begin in May or June, and that's exactly when we expect the device to hit store shelves. Meanwhile, it was confirmed that at least one big Western market won't be getting the gigantic smartphone and that is the United Kingdom.
Samsung is obviously onto something with those big screen smartphones as earlier data show that its 5-inch
Samsung Galaxy Grand Duos
is enjoying great sales. Despite its paltry 480 x 800 pixel resolution spread across the big 5-inch display, panel shipments for the Grand Duos are going up to 2 million a month in May, an impressive number. That's a clear indication for the user interest in devices with large displays.
Samsung is outsourcing orders for its mid range smartphones so it can fully focus on manufacturing enough AMOLED panels for its Galaxy S4 and other flagship devices.
Larger devices are actually enjoying healthy growth at start. Huawei's Ascend Mate 6.1 is another large phablet, and Japanese Sharp and Panasonic are also expected to announce devices in that form factor.
source:
DigiTimes