Samsung Store drops prices on carrier Galaxy S9/S9+ to unlocked levels, cuts more off AT&T models
7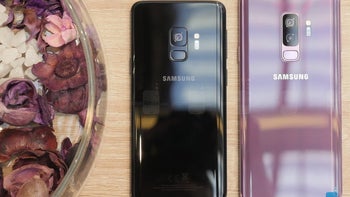 The online Samsung Store today has given U.S. consumers a reason not to buy the
Samsung Galaxy S9
or
Samsung Galaxy S9+
from their wireless providers. Sammy has lowered the price of carrier branded variants of its 2018 flagship phones to match the price of the U.S. unlocked versions. Since Verizon and AT&T each tacked on approximately $80 to the price of the Galaxy S9, and $90 to the price of the
Galaxy S9+
, this represents a small but much appreciated savings.
So the new pricing from the Samsung Store has the
Galaxy S9
(U.S. carrier or U.S. unlocked) available for $719.99, and the Galaxy S9+ tagged at $839.99. And yes, you can purchase either model using a 24-month installment plan. The Galaxy S9 and Galaxy S9+ will run you $30 and $35 a month, respectively.
Now, if you are an AT&T customer, take note. Samsung is taking an additional $150 off of the Galaxy S9, dropping the price to $569.99 (or $23.75 a month over 24 months). And it is reducing the price of the AT&T Galaxy S9+ by $200 to $639.99 ($26.67 a month over 24 months).
And wait, there's more. Qualified trade-ins can reduce the price of either model by up to $300. You can get a handle on the value of your trade by downloading the Shop Samsung app, which auto-detects your Android phone, and generates an estimated trade-in value. You can install the app by clicking on this
link
.
source:
Samsung