Samsung Pay Mini probably coming to iOS and Android in June 2016, will focus on online payments
8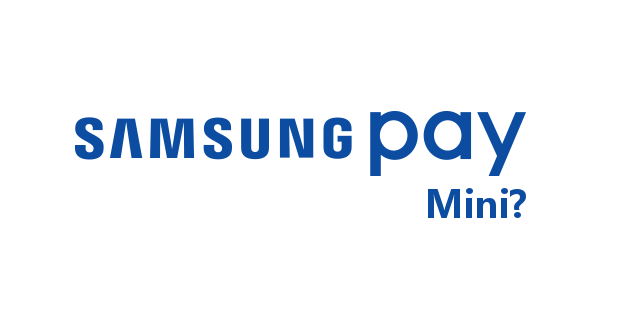 There's an ongoing rumor that Samsung could be gearing for a new major product announcement, but that one is supposedly not a smartphone. Yep, the rumor mill claims Samsung Pay Mini could get unveiled sooner than later. Wait, what?
No, we made no mistake here. It seems that the South Korea-based company has developed a lightweight version of its Samsung Pay service, which will only be used for online payments and won't allow contactless payments using the MST standard (Magnetic Secure Transaction). As a refresher, MST is one of the major selling points of Samsung Pay, as neither Apple Pay or Android Pay support that one.
The most probable reason behind Samsung's next payments service is the fact that Samsung Pay has been mostly used for contactless in-store payments with online transactions being below 20% of all payments till now. Hence, a dedicated online payment gateway!
The Samsung Pay Mini app will provide an easy way to store credit/debit card data on one's device, allowing for a quick and convenient way of purchasing whatever your heart desires. Apart from hassle-free payments over the web, it will also store incoming receipts. Security will reportedly be ensured by a 6-character passcode and/or a fingerprint locking.
Rumor has it that the toned-down version of Samsung Pay will become available for iOS 8+ and Android Marshmallow-running devices sometime in June. Desktop versions for PC and Mac are not ruled out either.
Recommended Stories