Samsung launches best-in-class health features for Galaxy smartphone users in the U.S.
2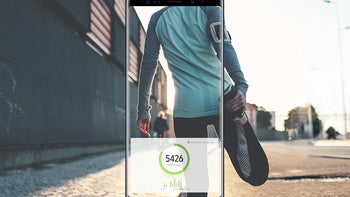 Shortly after revealing its new
Galaxy S10
lineup, Samsung announced a new partnership meant to further improve the health-related features that some of its smartphones offer out of the box. Samsung Health, the company's connected health service has been enhanced with Calm integration.
Calm is a worldwide global health and wellness brand that has developed the number one app for sleep, meditation and relaxation. It won Apple's
2017 iPhone App of the Year
, which made Calm one of the fastest growing companies with more than 100,000 new users daily.
Thanks to the new partnership, Samsung Health users will be able to easily access Calm features, such as guided meditation, sleep programs and exclusive services, straight from their Samsung device
In order to benefit from the new Calm integration, users will need to tap the "Mindfulness" icon in their
Samsung Health app
, follow the steps to sync or create their Calm account. The partnership promises to offer Samsung Health users a wealth of personalized features, specifically designed to help reduce stress, anxiety, insomnia and aid relaxation and focus.
Also, with this integration, users will benefit from the seamless experience, for example, by quickly accessing their favorite Calm meditation programs through Samsung Health on their smartphones, and using the new Galaxy Watch Active to pause and play meditation sessions and track their stress levels after a session ends.
Calm integration within the Samsung Health service will be available starting from today, March 4. According to Samsung, the service will initially be available with its own smartphones running Android Pie, including the new Galaxy S10 line, in 10 markets: Australia, Hong Kong, India, New Zealand, Philippines, Singapore, South Africa, U.S., U.K. and Ireland.
As mentioned earlier, the Calm integration will be also available to Galaxy Watch Active users. Keep in mind that you'll have to download the latest version of Samsung Health app via the Samsung Galaxy Store or
Google Play Store
in order to benefit from the new features.