Samsung releases improved Health app that's more about you and your wellbeing
4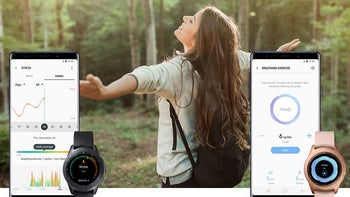 Samsung released the latest version of its Health app, bringing revamped design and new features to users looking to improve their health with the help of their smartphones. Health 6.0 comes with cleaner, user-friendlier design and more intuitive menus.
Improvements come in all areas of the app and are meant to provide features tailored for the individual needs of the user. The "Together" tab lets users send photos to their friends and share achievements they've completed, in order to boost motivation between participants and get them going. Fitness buffs can now also join the monthly "Global Challenge" and contribute to reaching the set goal alongside millions of other users.
In the updated "Discover" section of the app there's additional content related to the person's their strive for a healthier life: articles, fitness programs, and even other apps. The suggestions will be based on the user's preferences in activities. From the Discover tab users can now go to a new "Products" page that allows them to shop for accessories that can work with Health to provide more precise data: activity trackers, smart watches, glucose meters and so on.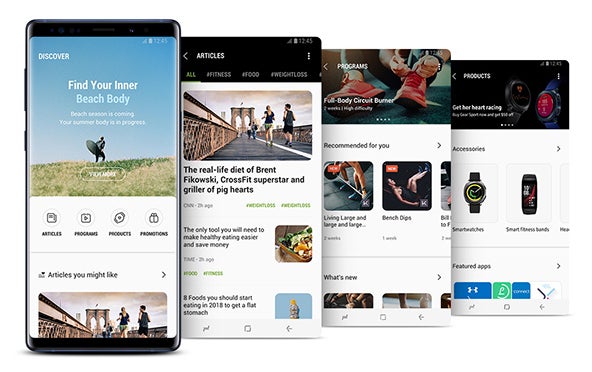 To make calories tracking easier, Samsung is putting Bixby Vision to work, letting users scan their food to get an estimate of its caloric value and it to the Health app.
Naturally, the new version's updated features are extending to Samsung's smart watches as well. Health 6.0 allows the wearables to track one of 39 exercises. Even when you're not working out, the smart watch keeps track of your heart rate and warns you if you're getting too stressed, even going as far as suggesting breathing exercises to help you calm down.
If your part of the Samsung ecosystem and conscious about the state of your body, the improvements that come with Health 6.0 will make staying in shape easier and more fun.