Samsung Galaxy Tab 7.7, Galaxy Note, and Wave 3 are revealed thanks to Samsung's Unpacked app
10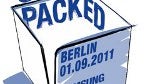 In its current state, Samsung's recently available Unpackedapp for Android is pretty much useless right now except for the notion that it teases uswith the potential of getting live news and updates when the company kicks offtheir event at the IFA trade show.
However, one person managed to do some snooping around anduncovered a trio of new logos residing within the Samsung Mobile Unpacked APK.In fact, we're greeted to three very distinctive devices – the Samsung GalaxyTab 7.7, Samsung Wave 3, and the Samsung Galaxy Note.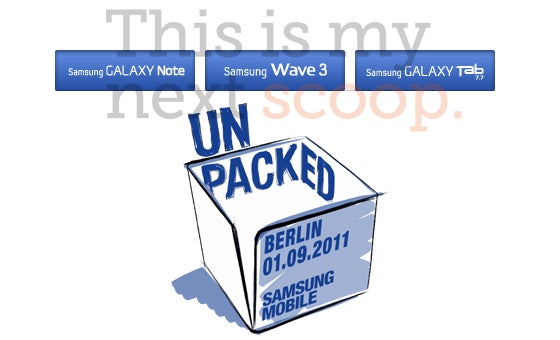 Obviously, the
Samsung Galaxy Tab 7.7
appears to be theirlatest tablet offering and supplements their existing 7", 8.9", and 10.1"models – and of course, the Galaxy Tab 7.7 is going to be sizing up with a
7.7" display of some sort. With the
SamsungWave 3
, it's undoubtedly going to be sporting the latest version of the bada,which we
reported about earlier today
. And finally, there is the
Samsung GalaxyNote
– a device that we're completely in the dark about, so anything is up forgrabs with this one.
Although we can expect to see this trio being unveiled atSamsung's upcoming Unpacked event, the app will be updated on September 1stin the hope of dishing up some additional information regarding them. Thankfully, it's not too far away from now!
source: This Is My Next via Samsung Hub
Recommended Stories