Samsung Galaxy Tab 3 Lite (SM-T110) hits the FCC as its release is probably getting nearer
2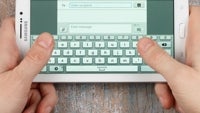 One of Samsung's upcoming (and still unannounced) tablets, the Galaxy Tab 3 Lite, cleared the FCC yesterday. Going by the model number SM-T110, the version of the tablet that passed the Federal Commission's tests doesn't seem to feature cellular connectivity. Which, of course, doesn't necessarily mean that there won't be a Galaxy Tab 3 Lite with 3G (or even LTE).
Expected to be released in the first quarter of 2014, the Galaxy Tab 3 Lite reportedly features a 7-inch display with 600 x 1024 pixels, dual-core 1.2GHz processor of unknown provenience (probably an old-generation Qualcomm unit), and - as seen in the image revealed by the FCC - a rear camera without Flash.
The new device should be even cheaper than the
current Galaxy Tab 3 7.0
model, possibly costing about $100 (free of any contract agreement).
It will be interesting to see how many of these Lite tablets Samsung is planning to ship, and how many it's actually going to sell.
Alongside the Galaxy Tab 3 Lite, Samsung is seemingly planing to introduce at least three other
new tablets
in the first quarter of next year. We might see them all at CES in January, or maybe a bit later, at MWC (24 - 27 February).
source:
FCC
via:
SamMobile