The Galaxy S9 is Samsung's first flagship series to sell less units in Q2 than in Q1
41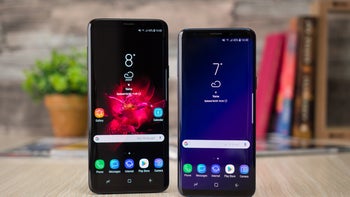 Following a
drop in profits
last quarter which was attributed to slow Galaxy S9 and S9+ sales, and increased competition from budget brands, a new report is now claiming that Samsung's flagship lineup shipped only 9 million units during the three-month period ending June.
While this number is certainly still impressive and surpasses the total sales of Huawei's
P20 and P20 Pro duo
, it marks a clear decline over the first quarter when the brand shipped 10.2 million Galaxy S9 units. Moreover, the fact Q1 sales were stronger than those of Q2 is an indicator of how slow Samsung's flagship sales are this year in comparison to others. After all, due to the fact that Galaxy S smartphones tend to see a Q1 launch and are only on sale for a limited time during the period, the second quarter of the year is historically the strongest for the series. For reference, the Galaxy S7 and S7 Edge which were released around the same time as this year's duo saw 10.3 million in sales during the first quarter, which coincides with those of the Galaxy S9, but then went on to sell a further 15.6 million over the course of the following three months, putting total sales at 25.9 million by the end of June. Additionally, even last year's
Galaxy S8 series
saw shipments of 21.2 million during the same period, 2 million more than this year's Galaxy S9 lineup which has been on sale for an extra month.
As is typical, sales throughout the remaining months of 2018 are expected to continue declining as other competing devices arrive, although the launch of the Galaxy Note 9 should provide a big boost to Samsung's overall shipments – the company has reportedly set a goal of
12 million units
for 2018. However, arriving in 2019, Samsung will be betting strongly on sales of its anniversary
Galaxy S10 series
and the popularity of its foldable smartphone. Otherwise, the company could be at risk of an even bigger decline in shipments.
Recommended Stories