Samsung Galaxy S8, Galaxy S8+ rumor review: design, specs, features, price and release date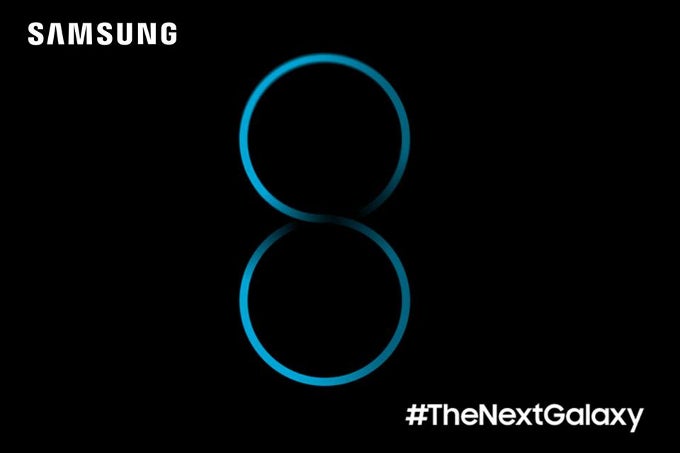 It's never too early to find rumors about a much-anticipated device, especially if it's a flagship one. That applies to Samsung twice, since the bar is always raised twice as higher with the more popular manufacturers out there. Needless to say, rumors about Samsung's next flagship will be flying left and right in the upcoming months.
Fool me once, shame on you; fool me twice, shame on me
After the excellent Galaxy S7 and S7 edge arrived earlier this year, we have largely set our expectations to
"high"
. After that unfortunate Galaxy Note 7 fiasco, Samsung is perfectly aware that all eyes will be fixated on it as its next batch of top-end phones arrives on the shelves in a month or so from now. Samsung simply can't afford to make the same mistake once again as this will have enormous repercussions to its brand image.
And this is exactly what's getting our blood pumping - we are quite hopeful that #TheNextGalaxy will be nothing short of impressive on all fronts and be a
mea culpa
for the failed Note 7. Here's what we expect from this year's Galaxy phones:
Design

Although the rumor mill has not yet come up with any credible leaks showing us what the Galaxy S8 might look like, we are fairly certain that Samsung would most definitely stick to the metal-glass design that it's been using for its high-end phones since late 2014, when the A series ushered it in.

The majority of leaks fall in line with what the rumor mill claimed: Samsung is also shaking things up in the design department and most of these claim the next crop of Galaxies is going to feature a rather high screen-to-body size ratio by further minimizing the top and bottom bezels at the front of the phone.
From the leaked images we've seen so far, it seems like this will be the case indeed.
The Galaxy S8 and S8+ will definitely come with "full-screen", edge-to-edge OLED displays and reach an exorbitantly high screen-to-body ratio of over 90%.
We suppose that this drastic bezel reduction will likely occur at either the top or bottom of the phone's face, similarly to what Xiaomi and Sharp achieved with their Mi MIX and Aquos bezel-busting phones.

There will no longer be a physical home button in the front. No capacitive keys in sight, either. Rest assured there will be a fingerprint scanner, but this one will be positioned on the back of the phone, which will be a first for Samsung. Not sure if we are liking this or not, but we guess neither we nor die-hard Samsung fans will have a say.
The leaks make it clear that the Galaxy S8 and S8+ will feature IR blasters and 3.5mm audio jacks. No sight of stereo speakers on board.
We can clearly see the two iris scanning cameras on the right of the earpiece, then the front camera, light and proximity sensors, as well as the notification light on the left of it, and the SIM tray lid up top. There is one more opening at the top, which is probably the second mic, and the bottom houses the USB-C port, another microphone, and a speaker grill. The dedicated Bixby button on the left is visible, too, but the key takeaway here is that we are seeing the S8 and S8+ next to each other, and can grasp pretty well the size of these phones, which seems to be rather compact for their rumored 5.8" and 6.2" screen diagonals, curved flexible displays or not.
Here's a short video that stars a Galaxy S8 finished in black:
And here's how the Galaxy S8 might measure up to an iPhone 7 and an S7 edge: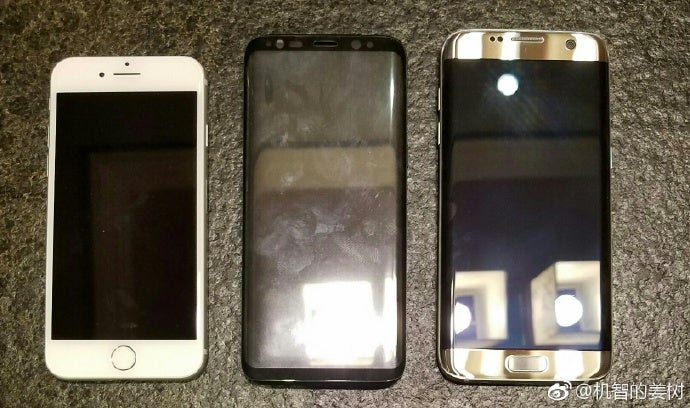 The Galaxy S8 will arrive with a 5.7-inch curved display equaling a 5.8-inch full rectangle, whereas the S8 Plus will most likely sport a 6.1-inch curved screen equaling a 6.2-inch full rectangle. Both will likely be Quad HD panels, though the actual resolution numbers are yet to be disclosed. Judging by the anticipated aspect ratio of 2:1, which is dubbed Univisium and has recently made the cut on the LG G6, the S8 might have a display with a resolution of 1,440 x 2,880 pixels. Armed with that knowledge, we envisioned a size comparison between the Galaxy S8, S8 Plus and the Galaxy S7/S7 edge that will pretty much show you how these would likely fare in terms of size.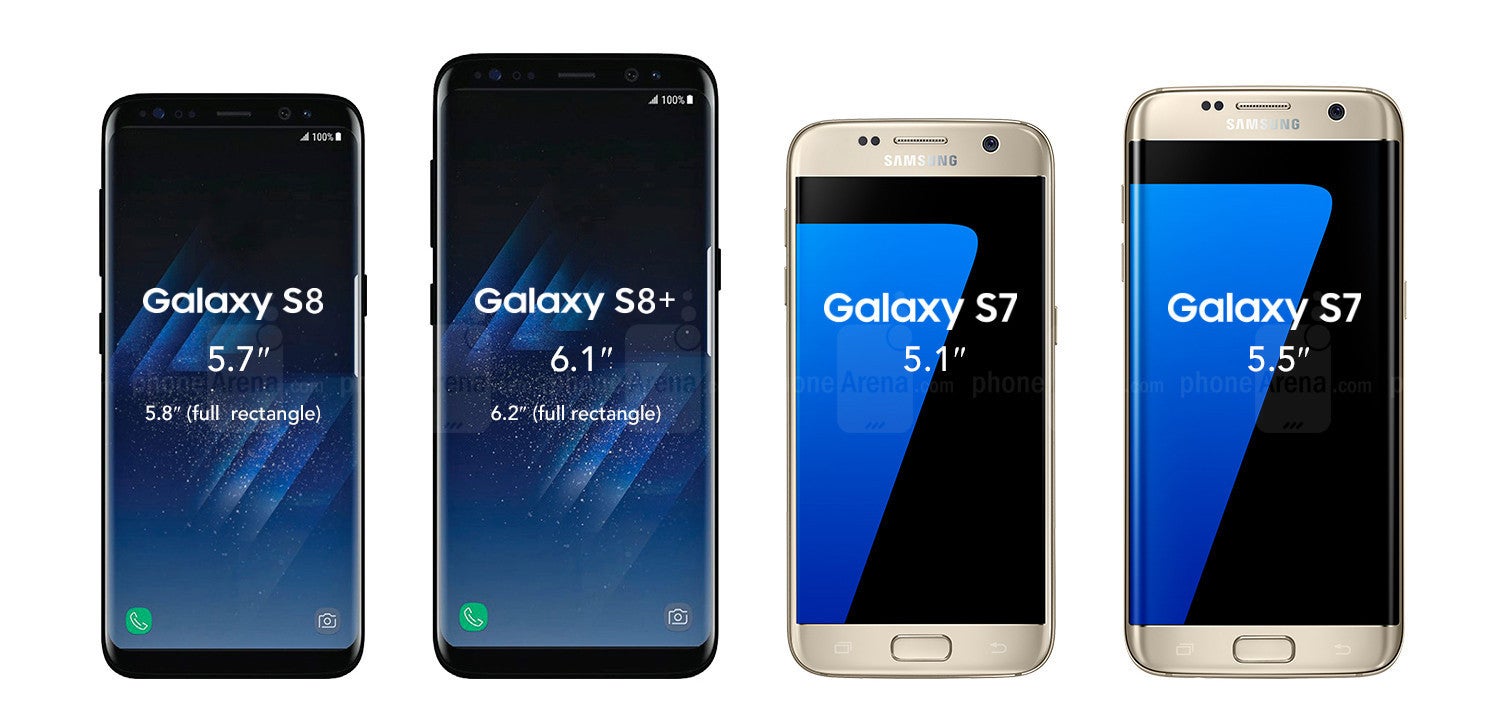 Galaxy S8&S8 Plus vs Galaxy S7&S7 edge
Note 7 display tech inside?
Samsung could be planning to use the same space-saving display packaging technology that made a debut on the Note 7 on the upcoming Galaxy S8 as well. Dubbed Y-Octa, these displays have their touch sensors integrated into the panel, rather than layered like a thin film under the cover glass, and this also reduces the display controller size. This could possibly mean that the Galaxy S8/S8+ could also be
HDR10-compliant
and cover the DCI-P3 color gamut, which means that you will be able to enjoy HDR video once it becomes more widespread.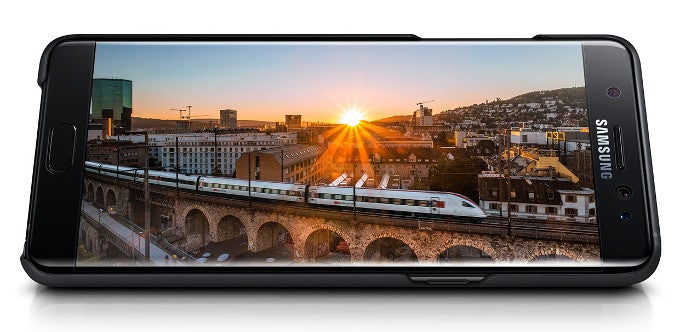 The Note 7 was the first phone with HDR10-compliant display
Pressure-sensitive display?
We also heard that Samsung could also throw a pressure-sensitive tech in its next flagship, which will add a new layer of possible interactions with the phone similarly to what Apple and several other manufacturers offer to the market. We've all seen this coming, even Google, which introduced App Shortcuts with Android 7.0.


Otherwise, Samsung will equip likely equip the devices with its good ol' Quad HD displays, which will still be sharp enough for the average consumer. Аs much as we are stoked for the 4K display era, we suppose that Samsung will more likely stick with Quad HD displays for one more year.




Of course, it goes without saying that the displays of both versions will be of the Super AMOLED type, which has been a signature feature of Samsung's high-end phones for several years now. We are certain of that. The rumor mill also says Samsung will likely use a new generation of OLED displays, which are pegged to greatly improve power efficiency. Whenever potentially better battery life is hinted, we adore the idea.






Chipset
With the recent announcement of the Snapdragon 835, it is now the prime candidate for powering the Galaxy S8 and S8+. We don't know the official specs, but some leaked info indicates that the SD835 will be an octa-core one clocked at 2.2GHz and manufactured on Sammy's 10nm process. It appears to be quite the performer, allegedly achieving some
mind-boggling benchmark scores
. The on-board GPU, namely an Adreno 540 unit, seems to be performing 30% better than the Snapdragon 821's Adreno 530 GPU. Great for gamers and VR fans alike!
If history is going to repeat itself, however, we expect that Samsung will put one of its own Exynos chipsets in the international models of the Galaxy S8/S8+. This is what it has been doing for the past few years - a Snapdragon chipset for the USA, an Exynos one for the rest of the world. That one might be rumored Exynos 8895 chipset. A report coming from China says that the chipset is being built in two variants: the Exynos 8895M and the Exynos 8895V. Both will be made by Samsung on the company's 10nm FinFET process. They are said to feature octa-core processors which combine four Exynos M2 CPU cores (clocked at up to 2.5GHz) and four Cortex A53 CPU cores (clocked at up to 1.7GHz). Here are some alleged Geekbench benchmarks that give us a closer look at the Galaxy S8 and Galaxy S8 performance:
Additionally, Samsung will reportedly take advantage of ARM's GPU technology again by using its latest design, the Mali-G71. It's a highly customizable product that will be present in different variations across the chipsets utilizing it. Thus, the Exynos 8895M will be using a 20-core variant, while the Exynos 8895V will make do with an 18-core configuration. In line with today's high-end standards, both chipsets will support fast UFS 2.1 storage, LPDDR4 RAM, and integrated Cat. 16 LTE modems. In the second half of 2017, Samsung could launch a third Exynos 8895 variant with an updated Shannon 359 modem that will be compatible with CDMA networks. We feel like that last one could be making the rounds in the Galaxy Note 8.
Memory
Now, as far as RAM goes, speculations have it that Samsung would throw 6GB or even 8GB of RAM inside the Galaxy S8 and the S8+, though 4 gigs are definitely a given. Recently, Samsung announced 8GB RAM chips, so the possibility for that much operational memory on board is no longer wishful thinking. As Samsung has never separated its flagships in terms of RAM, we highly doubt that there will be two versions of either the Galaxy S8 or the Galaxy S8+ - these will most definitely come with the same amount of RAM.
Storage-wise, we suppose the base version will come with at least 32 gigs of native storage. As a reminder, the Galaxy S7 and S7 edge in the USA were only available with 32GB of storage on board, but we hope that this won't be the case with the Galaxy S8. We hope that Samsung doesn't ditch the microSD card slot, too.
Battery
The Samsung Galaxy S8 and S8 Plus battery capacities are claimed to be 3000 mAh and 3500 mAh, respectively, by the reputable rumormonger Evan Blass. This jibes with the notion that the phones will be barely larger than the Galaxy S7 and S7 edge, despite the wrappable 5.8" and 6.2" displays, on account of the thinned out top and bottom bezels, hence similar battery capacities. A new report out of Korea, however, tips that a Samsung battery supplier roadmap includes batteries with similar dimensions, but carrying 3250 mAh and 3750 mAh capacities.

The source claims that these two units might be going in the Galaxy S8 and S8 Plus, but adds that the battery specifications like final capacity can be corrected any time if Samsung needs to do so. Given the Note 7 drama, Samsung will probably be rather conservative with the battery density of the S8 and S8 Plus, so we find it a bit hard to imagine it will go for a higher capacity pack in the same footprint.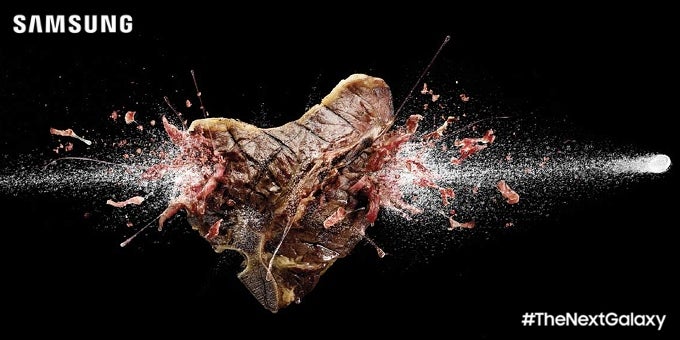 Regular or dual-lens setup?
Recent rumors have shot down the hearsay that Samsung is about to put a dual-lens camera at the back of the Galaxy S8. We have no idea what could have caused this drastic shift in the rumor mill, but we should never forget that until the devices become official nothing is certain.

According to the latest rumors, there will be a 12MP camera adorning the back of the phone. Allegedly, it features an f/1.7 aperture and 1.4µm pixel size. That combo should allow you to snap quality pictures under low-light conditions. The snapper also includes PDAF, laser auto focus, and the ability to record video in 4K. The front-facing selfie shooter weighs in at 8MP. Overall, that's a pretty similar combo to what Samsung had with the Galaxy S7 and S7 edge.
Oh, and it seems that most leaksters and rumors agree with the fact that there might be no camera hump on the Galaxy S8! Good news for those who love streamlined devices.
What's more, the camera of Samsung's upcoming flagship phones will be capable of recording ultra slo-mo 1000fps video footage, similar to what Sony did with the IMX400-powered Motion Eye camera on its new Xperia XZs and Xperia XZ Premium (here's a demo of this one in action). However, it seems that Samsung won't be relying on a Sony sensor for the Galaxy S8's camera but will be relying on a custom solution.
Autofocusing selfie camera? Yes, please!
Meanwhile, selfies will be covered by a new, 8MP front-facing cam, a welcome bump over the Galaxy S7's 5MP unit. So far, we have no idea if Samsung will throw in some additional goodies like a LED flash or even a dual front-facing camera setup - this will greatly contradict with the rumored design overhaul we've been telling you about previously.
There's the chance that the front camera of the Galaxy S8 and S8+ will sport autofocus, which would allow you to take clearer pictures of objects that aren't just at arm's length but are situated at various distances in the frame.
As far as operating systems go, you can bet all your money that the Galaxy S8 and S8+ will arrive with Android Nougat on board. Google's newest Android flavor has been around for a while on select Galaxy S7/S7 edge devices as a public beta, and we are more than certain that the Galaxy S8 and S8 edge will have Nougat right out of the box.
Iris scanner
Samsung made it clear that the iris scanner that can be found at the front of the Note 7 will most likely make its way to other high-end and mid-range devices in the future. Rumor has it that Samsung has already contacted the two companies that stood behind the Note 7's iris scanner -- Partron and MCNEX -- and has offered them contracts for the upcoming flagship crop. Being the next flagship, we are more than certain that the Galaxy S8 will feature the new type of biometric security hurdle, too.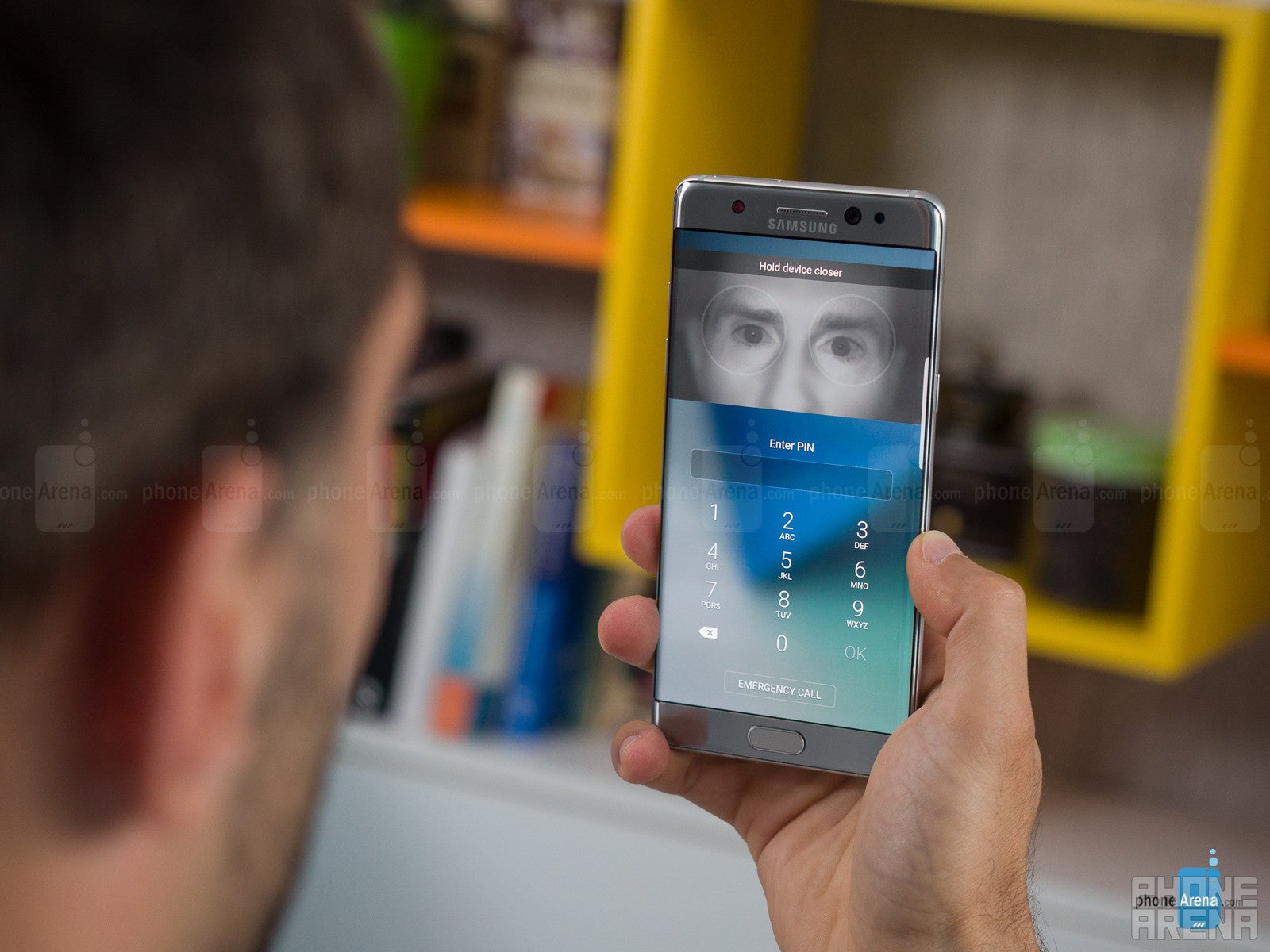 Note 7's iris scanner will probably arrive on the Galaxy S8/S8+ as well
Bigsby (and Kestra?), smart AI assistants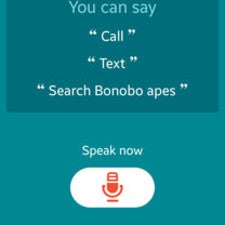 Everyone is betting big on AI, and Samsung doesn't want to get left behind the Google Assistants, Cortanas, Alexas, or Siris of this world. That is why it acquired Viv, and, from the looks of it, will even tailor the chassis hardware to accommodate Bixby better by introducing a dedicated button for launching the digital assistant.
Surprisingly, Bixby got announced a couple of days ago, way before the leaky Galaxy S8 and S8 Plus. "Starting with our smartphones, Bixby will be gradually applied to all our appliances. In the future, you would be able to control your air conditioner or TV through Bixby. Since Bixby will be implemented in the cloud, as long as a device has an internet connection and simple circuitry to receive voice inputs, it will be able to connect with Bixby. As the Bixby ecosystem grows, we believe Bixby will evolve from a smartphone interface to an interface for your life." This speaks volumes and sounds like a rather solid giveaway that Samsung might be dead-serious about its smart assistant."
From what we've gathered, the assistant will work as follows: provided the user is currently using a Bixby-enabled app, pressing the special-purpose button will bring Bixby to the front, which will then prompt users for a voice or touch command (it's not yet clear whether text commands will be supported), which will be context-sensitive. That is, Bixby will take into account what the user is currently doing when evaluating their commands, like an upgraded version of Google's Now on Tap. Samsung also wants the assistant to be feature-complete, meaning it can do everything an app can do with its conventional interface.
Here is a blurry video claiming to showcase Bixby in action: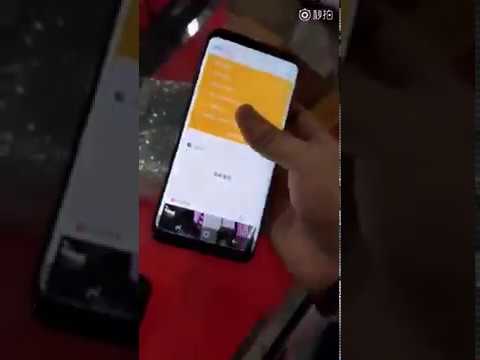 The Galaxy S8 and S8 Plus will most likely be announced on March 29 at a dedicated Unpacked event. The phone will likely go on sale shortly after, likely mid-April. Rumor has it that mass production has already kicked off, with some 4.7 million devices to be manufactured in March and 7.8 million units in April. This means that a total of 12.5 units will be manufactured in order to meet the first-month demand for the Galaxy S8 and S8 Plus. The breakdown ratio between these two, however, will likely remain a mystery.
In the past, Samsung has announced its flagship phones sometime near the Mobile World Congress in Barcelona kicks off, but this did not happen in 2017/ The reason for this unusual delay probably has a lot to do with Samsung taking its time to quality-control its next smartphones so as to avoid a possible new disaster of Note 7-grade proportions. We can only applaud this move.
How much will it cost, however? As usual, we suppose it will initially be priced similarly to its predecessor: the smaller-sized version will likely sell for between
$649 - $699
, depending on the storage, while the larger version will likely go for
$749 - $799
. However, we've also heard that the Galaxy S8 might start at $
849
.
Remains to be seen.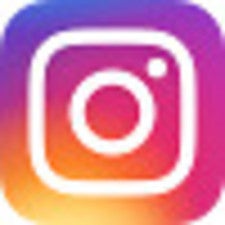 PhoneArena is on Instagram
. Follow us to stay updated with fresh news and flashy media from the world of mobile!
Recommended Stories