Samsung Galaxy S4 becomes first Android phone to get DoD security approval, beats iPhone to that
47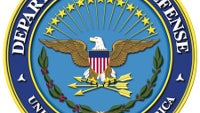 Just recently,
BlackBerry's Z10
and
Q10
got
clearance from the Pentagon
for use in the U.S. Department of Defense, and following right after them, now the
Samsung Galaxy S4
becomes the next device approved for use in the DoD.
The Galaxy S4 actually beats the iPhone as Apple is still waiting for that seal of approval. Samsung's Knox security system played a key role in getting the clearance.
Moreover, this approval right works for the Galaxy S4 only, but is expected to spread to all Samsung smartphones in the near future. And what's best, Samsung was expected to only get later in May.
This makes the Galaxy S4 the first Android smartphone approved for use by the U.S. Department of Defense.
Knox, Samsung's security system, was introduced a couple of months ago at Mobile World Congress 2013 and is built to help manage using the same device for work and play. Knox basically encrypts certain data like work email, while leaving personal files free from that control.
This makes it easy to use the same device for work without having to worry about your personal files examined by employers.
source:
Yonhap