The Samsung Galaxy S10+ might actually use a different name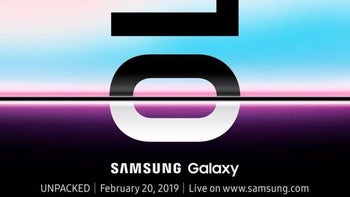 For the past two years, Samsung's largest Galaxy S models have included the 'Plus' moniker in their names. But
come February 20th
, this could all change according to one tipster.
Rather than marketing the 6.4-inch
Galaxy S10
model as the
Galaxy S10+
, it's
claimed
that the smartphone could actually reach consumers as the Galaxy S10 Pro.
Rather unsurprisingly, the exact thinking behind this branding change remains unclear at the moment. Considering Samsung's recent competition, though, it seems as though it could have something to do with
Huawei
.
Last year, the company updated its own strategy and released its premium flagships as the Huawei
P20 Pro
and Huawei
Mate 20 Pro
. This naming is set to continue throughout 2019 and could ultimately have a negative effect on Samsung's sales – Huawei has continued to grow in popularity over the past year as Samsung and Apple have declined.

From a marketing point of view, most consumers usually associate the 'Pro' moniker with a product that is significantly better. The 'Plus' branding, on the other hand, is typically used in reference to size. And with flagships prices now at all-time highs, consumers will be more inclined to spend extra money on a device that seemingly has more features than one that is simply bigger.
While on the topic of money, this tipster also backs up yesterday's leaked European Galaxy S10E price of €779 ($885). However, according to one of his own sources, the regular Galaxy S10 and larger Galaxy S10 Pro may cost a whopping €999 ($1,134) and €1199 ($1361) in most European markets, much higher than
yesterday's leak
.

As usual, it's worth noting that these numbers aren't representative of the Galaxy S10's cost in the US. In fact, European pricing is typically anywhere between $150 and $200 higher.