Samsung Galaxy S IV expected to rule the Android market in 2013, but competitors will put up a good fight
67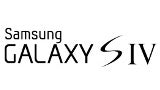 There are just a few days left until one of the biggest events in the mobile industry this year - the unveiling of the
Samsung Galaxy S IV
. As you can imagine, we're also pretty excited here and are impatiently discussing whatever GS IV-related stuff we can think of. Last week we decided to see what you guys think about the future of the Galaxy S IV - is it going to be bright and joyful or is it going to mark a decline under the pressure of its competitors who seem to be that much more prepared this year.
So, which option do you think got most of the votes? Of course, most of you, or 50.76% (2265 votes) to be exact, have expressed their certainty in the Galaxy S IV's success. Obviously, most of you are convinced that this year, just like the last two or three years, the GS IV will be the undisputed king of the Android phone market. However, the much stronger competition from the camps of the other smartphone manufacturers like HTC and Sony seems to be reflected in the large vote count (40.21% or 1794 votes) for the option that says "
Not sure. Some of the other players have very competitive smartphones this time around.
" This comes to show that users are acknowledging the wonderful handsets that Samsung's competition has come up with.
The number of people who don't believe that Samsung will make a splash this year is negligibly small (only 4.71%), while those of you who tend to daydream about the 90s are even fewer (4.33%).
Well, guys, the 90s sure ain't coming back, but at least
we have the Galaxy S IV launch to look forward to
!