Samsung Galaxy S IV is coming on March 14, stay tuned for our coverage!
68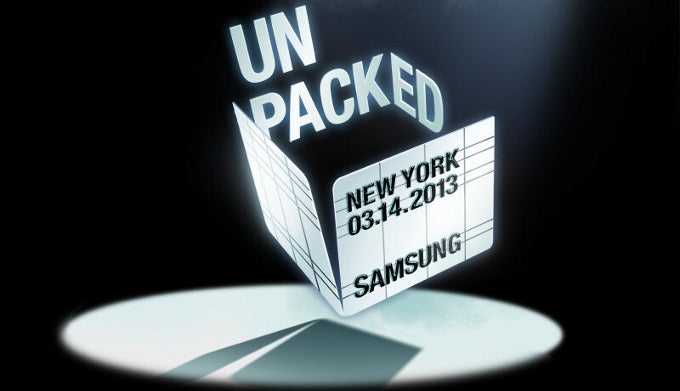 Geeks of all ages, are you ready? What do you mean "
For what
"?! For the introduction of the
Samsung Galaxy S IV
, of course! One of the hottest Android smartphones of 2013 will be
officially announced on March 14
, at about 7PM Eastern Time, and you can be sure that we'll be there, and we'll have tons of interesting coverage for you!
Right now, it's not yet known what the GS IV will offer in order to make the competing products seem laughable, but hey, judging be previous Galaxy S releases, Samsung will surely try to think of something to give its flagship Android smartphone an edge. Of course, we're all expecting the phone to have a bigger screen, faster processor and a better camera than its predecessor, but exactly what kinds of innovative technologies have made their way into device remains to be seen.
And when you think about it, that's what makes this launch so interesting! If we knew every single detail, what incentive would we have to pay attention to Samsung's supposedly epic event? Samsung's Unpacked events have become one of the most exciting experiences in the mobile industry these days, so how cool is the fact that we'll witness the GS IV's Unpacked event in just a few days!
If you want to know everything about the new Samsung Galaxy S IV smartphone as early as possible, don't think twice about it - PhoneArena is the place! Come visit us on March 14 and experience the first hours of the Galaxy S IV's life together with us!