Samsung Galaxy Note 4 leaks: alleged IFA poster shows up
58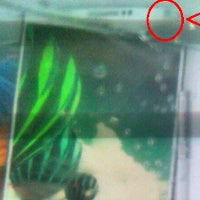 The
Samsung Galaxy Note 4
is probably the most anticipated new device out there, and with the official unveiling coming in just a few days on September 3rd at the IFA show, it's about time we heard more about it. Samsung has put a tight veil of secrecy over its fourth-generation phablet, and apart from a few stray (and not all that credible) leaked images, we know little about the looks of the upcoming Note 4.
Now, however, pictures of an alleged
Galaxy Note 4
poster at the IFA show in Berlin reveal the looks of the phablet. The image is a blurry one and does not give a whole lot of new information, but it does show that Samsung has done an admirable job minimizing bezel and turning the otherwise Note 4 into a gadget that is compact for its size.
The other detail that one can see is the higher, QHD (or Quad HD, standing for 1440 x 2560 pixels) resolution of the Note 4.
Alongside this latest leak,
Samsung has also earlier published a User Agent Profile (UA Prof) file for the Note 4
. UA Prof files are specification files that describe the model, screen size and other features of the device before it gets public. Making such a file is not obligatory, but usually when done it is done by the phone maker itself (in this case from Samsung), and is a nigh-official confirmation of a device. The UA Prof file of the Note 4 also lists it as having a Quad HD resolution.