Samsung Galaxy Note 4 and Note Edge: all the new features
31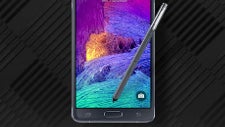 The Samsung Galaxy Note 4 and Note Edge are here! Samsung surprised us with not one, but two new devices at IFA 2014, and the Note Edge is the most shocking one, coming with a display that wraps around one of the edges of the device.
Both are phablets at their core, though, with around 5.7" displays (5.6" on the Note Edge) with a 1440 x 2560-pixel Quad HD resolution. Also, both are extremely powerful, with the latest Snapdragon 805 system chip on board (these are the first two devices from a known brand to feature the powerful chip). Add to that a nice 16-megapixel camera with OIS and you've got some truly alluring gadgets.
But what about their unique new features? Take a look down below to learn more.