Samsung GALAXY Note II to get update that brings Multi Window feature to the phablet
29
The
Samsung GALAXY Note II
will soon receive its first firmware update OTA and it will contain
the Multi Window feature
that allows the user to split the screen in two, allowing two apps to be running
at the same time
. The multitasking feature was absent from the phablet when it originally launched. Other changes include a slight update to the email application which will now send emails to the in-box when the device is in Airplane Mode, or when no coverage is available. In addition, message notifications will now only beep when the user is on a voice call.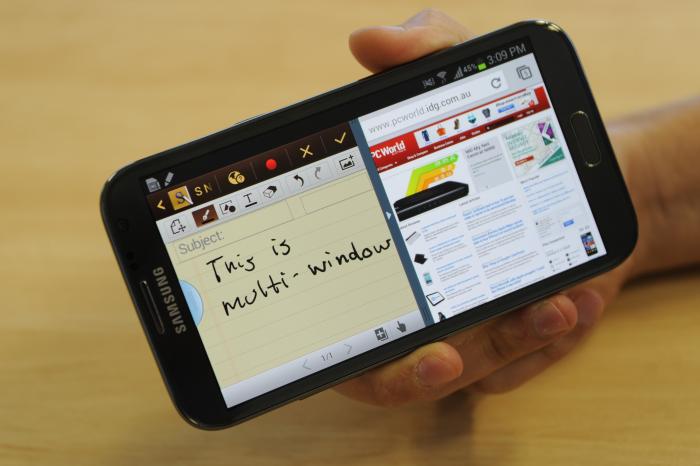 Multi Window on the Samsung GALAXY Note II
To make sure if your phablet requires the update, go to the settings screen and click on About phone. If you haven't received the notification that the update is ready to be downloaded and installed, do not jump, do not panic and
do not pass go and collect $200
and be patient. The rollout is being done in
waves of random users
. Once you get the notification, you will have the option to download the update and install it immediately, or to delay it until later. If you go with the latter, you will be mercilessly hounded one or twice a day until you finally install the update.
The update will take a few minutes to complete and Samsung suggests that your battery be full when you start the process. By the way,
Samsung Galaxy S III
owners jealous over the Multi Window feature should not let that green monster (envy) take over.
Next month, an update is scheduled
to bring that feature to your phone.
source:
Electronista