Samsung Electronics raises close to $900 million by selling stakes in several firms
48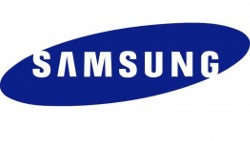 Samsung Electronics announced today that it has sold stakes in several companies to raise money. An anonymous Samsung spokesman says that the company raised $891 million with the sales. Yesterday,
the first lawsuit related to an exploding Samsung Galaxy Note 7 was filed
. And while we're sure that the manufacturer carries insurance, it doesn't hurt to be as liquid as possible with such a large number of lawsuits expected to be filed.
The stakes that Samsung sold include a 4.5% holding in semiconductor firm Rambus, 4.2% of data storage company Seagate Technology, and a .7% ownership of electronics firm Sharp. Sammy also jettisoned half of its position in semiconductor masking firm ASML. That sale amounted to 6.3 million shares, which alone was valued at $676 million. Samsung said that selling the stakes doesn't change any relationship it has with these companies.
It has been estimated that the cost to Samsung of recalling and replacing the defective
Samsung Galaxy Note 7
units with new ones, will be as high as $1.5 billion. The phablet
was officially recalled on Thursday
.

source: Bloomberg