Sales of phones sporting dual-camera setups to rise 400% this year?
7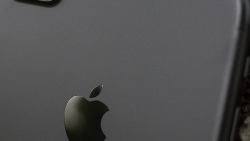 LG Innotek supplied the dual-camera setup for the very first dual-camera smartphone back in 2011. Can you guess the name of the handset? It was the
LG Optimus 3D
. Because the phone took pictures in 3D, the camera needed a second lens to make depth of field adjustments. In the same vein, the
HTC Evo 3D
also came with a dual camera setup on back. While it has nothing to do with 3D, you might remember the dual-camera setup on the back of the HTC One (M8).
The
LG V10
even offered a dual-camera setup for the front-facing selfie camera. The sequel, the
LG V20
, moved the two lenses from the front to the back where they probably will stay for future variants of the handset. While the HTC One (M8) helped take dual cameras out of the niche markets (like 3D handsets) and into the high-end flagships, Apple placed a spotlight on the dual camera setup by including it on the back of the
iPhone 7 Plus
. According to market research firm Counterpoint, there will be 300 million handsets rung up in 2017 sporting a dual-camera setup. That would be a rise of 400% year-over-year.
The dual-camera setup for the LG Optimus 3D
As the use of dual-camera setups expand, so does business for the companies involved in supplying the manufacturers with the necessary parts. The aforementioned LG Innotek is the sole supplier of dual cameras to Apple, and it also will be providing the dual-rear camera setup for the upcoming
LG G6
. The Apple contract alone helped LG Innotek post a company record operating profit of $103 million for the fourth quarter. The strong results should continue through the first three months of this year thanks to the LG G6.
Another company that peddles dual camera setups is Samsung Electro-mechanics. The Samsung division sells to Xiaomi and LeEco and is said to be in talks to supply Huawei, Oppo and Vivo. If the current trend continues, dual-camera setups will become as standard as the fingerprint scanner has become.
source:
KoreaHerald