Rumor: Second-generation Samsung Galaxy A line-up will "probably" include fingerprint scanners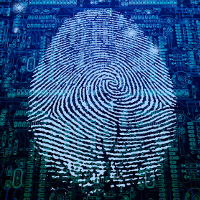 With FCC visits and photo leaks taking place for some of the second-generation Samsung Galaxy A devices, a tweet from tech journalist Anooni Monaco adds that we "probably" will see fingerprint scanners on these models. Samsung has been embedding its fingerprint scanner in the home button on devices carrying this feature, and there is no reason to expect something different with the Galaxy A line. In addition,
pictures of the second-generation Samsung Galaxy A5 and Samsung Galaxy A7
don't show a scanner on the back of the two handsets.
We could be getting closer to the release of some of the second-gen Galaxy A models. Just last week, we told you that the second-generation Samsung Galaxy A3 and Samsung
Galaxy A5
had
both visited the FCC, certifying the devices for use in the U.S.
Both models come with support for NFC, which along with the fingerprint scanner, could indicate that mobile payment service Samsung Pay will be made available for the Galaxy A line. Right now, only Samsung's high-end Galaxy handsets are equipped with support for Samsung Pay.

Speaking of Samsung Pay, the service now supports eight new credit card issuers including Chase Visa cards, and Sun Trust Mastercards. The fingerprint scanner is used with Samsung Pay to verify the identity of the person making a payment.


source: @Cinquetacche, AndroidCentral