Rome: Total War lands on iPhone on August 23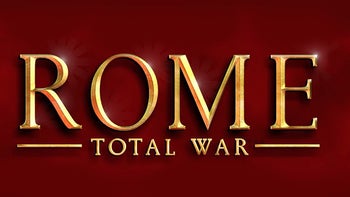 After bringing the highly-acclaimed
Rome: Total War game to iPads
, developer Feral Interactive announced that iPhone users will be able to play the game as well starting August 23. Rome: Total War will be available for purchase from the App Store for $9.99/£9.99/€10.99, but if you've already bought the
iPad version
, you'll be able to install it for free on your iPhone.
Moreover, your progress will carry on if you transfer your save file from the iPad on the iPhone. Bear in mind though that not all iPhones are compatible with Rome: Total War, but most of them should allow you to play the game:
iPhone 8 plus
,
iPhone 7 plus
,
iPhone 6s plus
,
iPhone 6 plus
,
iPhone X
, iPhone 8, iPhone 7,
iPhone 6
, iPhone 6s, iPhone SE, and iPhone 5s.
If you haven't played the iPad version yet, you should know that Rome: Total War for iPhone offers the full experience, with a suite of features tailored specifically for phone, such as a redesigned user interface and enhanced touch controls.
In addition, Feral Interactive announced that
Rome: Total War
will use the latest version of Apple's Metal API, which should provide improved performance, enhanced graphics, and reduced battery usage.
Besides having one of the supported iPhone models, you should also reserve at least 4GB of free space to install
Rome: Total War
. For more details about the game, check out the game's page on App Store.