Rome: Total War - Barbarian Invasion expansion to hit iPads in March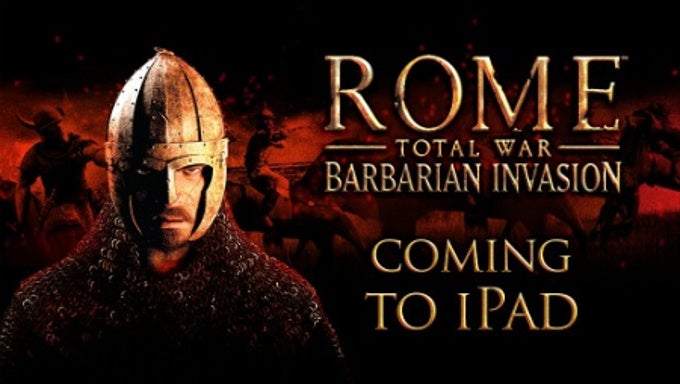 Creative Assembly's real-time strategy smash hit
Rome: Total War made its debut on iPads
last fall. Developed by Feral Interactive, a games studio specialized in porting games to Mac and iOS platforms, Rome: Total War only supports iOS tablets due to its gaming mechanics, as the number of troops shown on the display is not suitable for smaller screens.
The game must have been well received by fans of the franchise since developer Feral Interactive announced a new game in the same series will be launched in just a few months. Rome: Total War – Barbarian Invasion is a standalone expansion to the
original game
.
It will be launched on iPads in March and it will cost $4.99. However, it doesn't require the original game, so you's be able to play these games in any order you want.
In Barbarian Invasion, players will be able to choose to take on the role of a Barbarian leader and put an end to the Roman Empire, or play as a Roman General and extend its civilization into a greater new epoch.
The new expansion is set during the decline of the Roman Empire, 300 years after the campaigns in the original game.
Just like the first game
, Barbarian Invasion is a port of the PC version, which is supposed to feature updated graphics for retina screens, great touch controls, and auto-save in mid-battle feature.