PC strategy smash hit Rome: Total War coming soon to iPad for $9.99
0
If you know a little bit about games, then you surely heard about Total War franchise that comprises some of the best strategy titles of all times. Published by SEGA, Total War games have been the bread and butter of all strategy games fans for quite a few years now.
The short introduction was necessary since Feral Interactive announced that one of the Total War games will be released on iPad this fall. Launched back in 2007, Rome: Total War was developed by Creative Assembly and made it to Mac OS in 2010, but the port was handled by Feral Interactive, the company that will bring it to iPad as well.
The game's main campaign is set during the rule of the late Roman Republic and early Roman Empire, and players can choose to control one of the three Roman families. As they advance in the game other playable factions will be unlocked.
Rome: Total War is one of the best reviewed PC strategy games of all time and it was very well received by players too, which is why a slew of mods have been developed soon after the game's release.
Rome Total War for iPad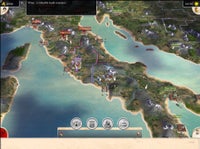 The iOS version that will be launched this fall will only be compatible with a range of iPads like iPad Air or newer, iPad mini 2 or newer, or any iPad Pro. In addition, the game will require about 4GB of free space to install.
Obviously, the game doesn't come for free, so if you want to start conquer the world while leading on the of three Roman factions, you will have to pay $9.99. We'll keep you updated with more details about the game's exact release date, so stay tuned.